Specialty Coffee Advent Calendar – 2019
Dec 6
Winey & Earthy
Producer: Las Cruces by Jose Antonio Salaverria & Sons
Origin: Apaneca Ilamatepeque, Santa Ana, El Salvador
Roaster: Talormade
Cultivar:  Bourbon
Process: Natural
Harvest: 2019
Altitude: 1600 masl
Taste Profile: Classic Salvador natural. Tasting notes of purple plum, cacao nibs, and herbs/florals in the finish. Super clarity, extremely well balanced, very complete, juicy and mouthwatering
Roast Date: 14.11.19
Las Cruces by Jose Antonio -Salaverria & Sons
This is a project with an El Salvadorian producer, Jose Antonio Salaverria and he's two sons Andres Salaverria and Jose Antonio Salaverria the younger. They are now the 6th generation of coffee producers. The ancestors started with coffee in Huachapan. Jose Antonio Senior was offered a house from he's father in 1970, but told him he wanted a farm instead. And he was given Finca Los Nogales, that's still in the family and one of the farms we are buying from the group.
The coffees from the different farms are all processed at their central mill, Las Cruces. They bought Beneficio Las Cruses in 1990 and have done a lot of improvements since then. A lot of their success is based on their passion for coffee. They have been hard working and realistic, patient and focused on quality to make it sustainable. They have also managed to build a great team. Jose Antonio consider the workers and the team as the biggest asset.
The most impressive thing with coffees from Salaverria is the overall quality of picking: deep blood red and uniform color. Considering the volumes they are doing in total it is pretty amazing!
Talor Made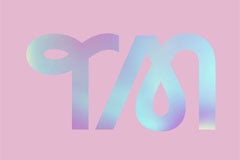 Quality, kindness, transparency, fun and deliciousness. That's what Talormade does.Talor Made is the newest roaster in this year's coffee advent calendar, but Talor is certainly not new to the coffee industry.In 2012 Talor moved to Oslo to work for Tim Wendelboe and soon had the position of head roasters at one of the best and well known roasteries in the world.Talor has since ventured out on her own in an adventure filled with scrumptious donuts and extremely tasty coffee.
http://www.talormade.no