Specialty Coffee Advent Calendar – 2019
Dec 5
Testi Adorsi
Producer: Adorsi Testi washing station
Origin: Aricha, Yirgacheffe, Ethiopia
Roaster: Morgon Coffee Roasters
Cultivar: Heirloom & Kurume
Process: Washed
Altitude: 2150 masl
Harvest date: January 2019
Taste Profile: Sweet and structured with notes of peach and honey dew
Roast Date: 18.11.19
This lot comes from the Adorsi Testi washing station in Aricha and it's neighbouring small family plots of land. Aricha, located in the Yirgacheffe region, boasts gorgeous hills of lush green, perfect for growing coffee. Along those hills, at a stunning 2150 meters above sea level is where the cherries of this lot has been growing and taken care of. The high altitude combined with the mineral rich and fertile soil along with the attention to detail and care at the processing station is some of the many things that makes this coffee so special. Super sweet and with deliciously juicy notes of peach and honeydew – This gem of a coffee immediately stood out when we were deciding which coffees to purchase. The complexity, high sweetness and balanced acidity comes together beautifully to show you just why we're always excited when we can offer you fresh crop coffee from Ethiopia, and Yirgacheffe and Aricha in particular
Morgon Coffee Roasters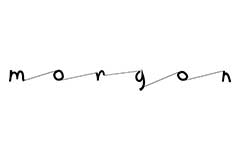 Location: Gothenburg, Sweden
Established: 2018
Roaster: Loring 35 kg
Social: @morgoncoffeeroasters
A small gang consisting of Markus Vestergaard, Gabriella Runesson and Christian Gullbrandsson.
We're not that special.
We're just working with specialty coffee. It all sounds very serious. Like we're developing secret potions for a very specific crowd, using very specific tools, wearing lab coats and top hats. Luckily, that's not the case. It's not rocket science, it's not a specific flavour profile and we'd like to think it's for everyone.
We do however feel special.
We get to work side by side with inspiring and hardworking producers, baristas and businesses that share our vision to create a unique experience. We believe that it's in the collaboration with other people, with different knowledge and different stories, that you can create something that is the true meaning of special.
We work with special coffee.
It's a product of extensive care and dedication, passed down from several generations. We want to honor that work by interfering as little as possible, roasting carefully to bring out, and not weigh down the flavours. And by doing so, the coffee can tell its own story, coloured by its own heritage.
Every coffee has an address, we're just the people helping to tell its story.