Specialty Coffee Advent Calendar – 2019
Dec 15
Tres Milagros
Producer: Nelsyn Hernandez
Origin: Tres Rios, Costa Rica
Roaster: Prolog Coffee Roasters
Cultivar: Red Bourbon
Process: Honey
Altitude: 1525 masl
Taste Profile: toffee, green apple and lemon
Roast Date: 21.11.19
The Tres Milagros farm ('Three miracles') is a 105-hectare estate located in the famous Tres Rios region of Costa Rica. It is managed by Nelsyn Hernandez, a Honduran agronomic engineer and banana farmer by trade, who moved to Costa Rica in 2010 to revive the farm which had been abandoned for many years. Through mismanagement and neglect, the trees hadn't been renovated for many years and productivity was low. This is how the farm got the name Tres Milagros; it was going to need a miracle to save it.
Once taking stewardship of the farm, Nelsyn set about improving quality and productivity. Old, unhealthy trees were removed, and replaced with high yield, high quality varieties. A deliberate and strategic fertilisation and soil management policy was implemented, more qualified employees were hired to improve practices on the farm.
Nelsyn is now growing a number of high quality varieties, including Red Bourbon, Caturra, H3, Villa Sarchí, Ethiopian heirloom and Geisha. Under Camilo's guidance, the team at Tres Milagros are doing a number of progressive and experimental processing techniques, with fantastic results.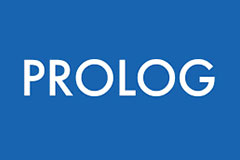 Prolog Coffee Roasters
Location: Copenhagen, Denmark
Established: 2016
Roaster: Loring
Social: @prologcoffeebar
We are caring craftsmen on a constant chase for our next coffee high, and balance commitment and curiosity to get there.
There is no great cup of coffee without a great beginning. This is why we have committed ourselves to work only with passionate farmers who cultivate their coffee plants with dedication.
When we turn on the Loring, we keep this dedication in mind to achieve the best possible expression the green beans have to offer.