Specialty Coffee Advent Calendar – 2019
Dec 16
Uraga
Producer: Uraga Washing Station
Origin: Uraga, Ethiopia
Roaster: Langøra Kaffebrenneri
Cultivar: Ethiopian Heirloom
Process: Natural
Altitude: 2250-2300 masl
Taste Profile: Fruity and floral with hints of cherry, peach and jasmine.
Roast Date: 21.11.19
Uraga is both the name of the greater area and this specific washing station. Its located in the Sonkolle Kebele (village) in Guji. The Washing Station is located above 2000 masl, and the farms are located at even higher altitudes. There are a lot of new plantings in the area and even though the process here is traditional, with wet fermentation, grading in channels by water and drying on raised beds, the coffee is shining with unique character. The producer, Israel Degfa, is investing in both supporting local farmers and their communities, and in post-harvest development and quality control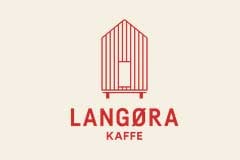 Langøra Kaffebrenneri
Location: Stjørdal, Norway
Established: 2014
Roaster: Diedrich IR-12
Social: @langorakaffe
Langøra Coffee Roasters are based at Hjelseng Farm in Stjørdal, Norway.
We select and purchase traceable specialty coffees, in season, with characteristic flavor profiles that excite us.
The quality of coffee depends on factors such as region, terroir, variety and processing. Together they contribute to each coffee's unique flavor. Through the roasting process the team at Langøra want to highlight these characteristics, so that the natural flavors and aromas of the coffee are preserved.