Specialty Coffee Advent Calendar – 2019
Dec 4
Gakuyuini AA
Producer: 1500 small producers – Gakuyuini Washing Station
Origin: Kirinyaga, Kenya
Roaster: da Matteo
Cultivar: SL28, SL34 and Batian
Process: Washed
Altitude: 1700 masl
Harvest date: December 2018
Taste Profile: Juicy and sweet with notes of blackcurrant
Roast Date: 14.11.19
On the slopes of Mount Kenya, only 1,5 hours from Nairobi, is the washing station Gakuyuini Factory. 1500 coffee producers, almost half of them women, bring their coffee cherries here to have them processed and then sold. Kenya has a well developed structure for trading coffee, with a great deal of transparency, which means the producers gets a large part of the amount their coffee is sold for. For many washing stations, there is a great pride in giving back as much as possible to the producers, which means sometimes they get as much as 90 % of the selling price.
This coffee is an outstanding Kenyan, with that freshness and beautiful fruity notes we all love so much.

da Matteo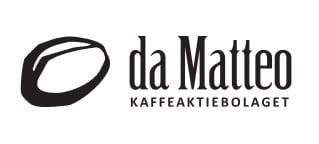 Location: Gothenburg, Sweden
Established: 2007
Roaster: Loring 35 kg
Social: @damatteocoffee
We want more people to drink good coffee. We try to accomplish this through handicraft, openness and participaton. In this way, we are building a good coffee culture.
We are a speciality coffee roastery locally based in a cultural environment, in the heart of Gothenburg. We have an open production area where everyone is invited to observe the process behind the coffee. We buy our coffee from producers who care not only about the quality of the coffee, but also about the farm itself and their employees. When the coffee is delivered to our roastery, we roast it in our environmentally friendly roaster, where we have the best opportunities to do it justice. All for a better coffee culture.
We are located on Magasinsgatan 17A in Gothenburg, Sweden. Please stop by to feel the coffee sacks, talk about coffee and see how the production works!