Specialty Coffee Advent Calendar – 2018
Dec 21
Sehe Collective natural #2
Producer: Several smallholders farmers, Sehe Washing Station
Origin: Bukinyanana, Cibitoke, Burundi
Roaster: Supreme Roastworks
Cultivar: Bourbon
Process: Natural
Altitude: 2200 masl
Taste Profile: Wild fruit, wild and forest beries, Milk chocolate, Jammy finish.
Roast Date: 28.11.208
Sehe Washing Station is one of the newly built washing stations by our Burundian partner Salum Ramadhan. Its located in the province of Shibitoke in the hills of Bukinyanana commune. The site manager is a young guy called Christopher. Its a medium sized washing station and they receive about 400 tons of cherry pr season. That adds up to about 3 containers of specialty. They have a great clean natural water source. There is about 160 drying tables and 37 of them have a 2 stories, meaning the coffees will partially be dried in shade. Salum is now also specialized in producing naturals and honeys as well as regular washed and all he's 4 washing stations.
Salum has owned the land in Sehe for some time, when we visited him in 2016 we even planted one of our own trees. It is a very beautful place high up in the hills. Our history with Salum dates back to 2011, and the relationship has worked out great since then. He's extremely detail oriented, spends a lot of time to train local staff and have a great loyal work force. He's also having a transport business and are through that managing the domestic coffee logistics well for us. This means that we are always getting our coffees out quickly while they are still fresh.
The coffees are basically all selected daily lots, named by the local area or Collin (hill) where the cherries are purchased. Farms in Burundi is small, often below one hectar each with some hundred trees. This means that a daily lot of e.g. 25 bags of greens can consist of coffee from some hundred growers.
He is systematically separating the coffees based on where they are grown, and by the date of processing. Post harvest we are cupping through some hundred samples to select the ones we find outstanding. They generally collect cherries from a range of areas with different altitudes, growing conditions etc, and the flavor range is pretty wide spread according to that.
He's also investing in social and environmental projects such as education in the local areas, ponds for waste water etc.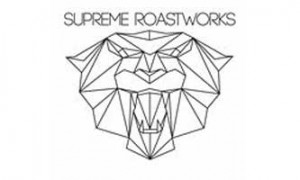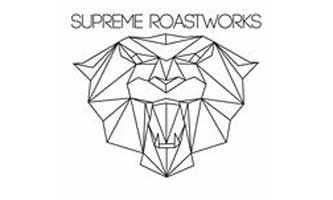 Supreme Roastworks
Location: Oslo, Norway
Established: 2008
Roaster: Diedrich 12 kg roaster
Social: @supremeroastworks #supremeroastworks
Supreme Roastworks is a café and roastery in the Norwegian capital, home of some of the best coffee roasters in the world. After operating as a roastery and working solely through wholesale accounts with restaurants, cafés and offices around the city since 2008, opened its first retail space in hip Grünerløkka early 2013.
Supreme Roastworks is an excellent spot for a quick mid-morning espresso or a slow mid-afternoon pour over and cinnamon bun. You'll likely find a group of regulars sitting around the bar and catching up with the owners, and the staff will gladly engage in conversation about the coffee. "We love serving our amazing customers and working with people who truly enjoy and understand our concept and philosophy," says Magnus. As they like to say: no fuss–just great coffee.
Odd-Steinar won the Norwegian National Brewers Cup Championships 2014, 2015, 2016 and 2017.
Placed 4th in the World World Brewers Cup Championships, in Rimini Italy 2014.
At the WBC in Gothenburg 2015, Odd-Steinar won the World Brewers Cup using Semeon Abay Maker Series, an Ethiopian natural processed coffee from Ninety Plus Coffee.
At the WBrC in Dublin 2016, Odd-Steinar placed 6th.