Specialty Coffee Advent Calendar – 2018
Dec 20
Manuel Vallecillo
Producer: Manuel Vallecillo, Los Primos
Origin: Santa Barbara, Honduras
Roaster: Nord Brenneri
Cultivar:  Pacas (70%), Catuai (30%)
Process: Washed
Altitude: 1850 masl
Taste Profile: A juice and complex coffee with aroma of yellow fruits.  Flavors of plum, star fruit and floral honey.
Roast Date: 29.11.18
Born in the village of Nueva Esperanza, which is nearby Santa Barbara, where the farm is located, Manuel learned about coffee production at a young age from his father. He is a third-generation coffee farmer. Since planting Los Primos in 2012, Manuel has been inspired by friends working with specialty coffee production and together with Jaime's management, has focused Los Primos' strategy on specialty production since.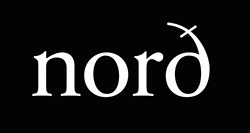 Nord Brenneri
Location: Oslo, Norway
Established: 2012
Roaster: Diedrich CR-25
Social: @nordoslo #nordoslo #nordbrenneri #nordkaffe
 Roast Master and Green Buyer Nikolai Aunbakk has 9 years of experience in the industry, such as barista, buyer and coffee roaster. He won the Norwegian championship in cupping back in 2013 and reached fourth place in the World Cup. He has his own ability to choose and perfect the wonderful coffee we are proud to deliver to our customers every week.
Part time roaster Benedicte Gyllensten has written a master thesis on direct trade of coffee from micromills in Costa Rica based on 2.5 months independent field work in Costa Rica. She is ambitious and has a burning (!) interest in coffee!