Specialty Coffee Advent Calendar – 2021
Dec 14
Sandra Milena Mora
Producer: Sandra Milena Mora
Origin: Palestina, Colombia
Roaster: Morgon Coffee Roasters
Cultivar: Tabi
Process: Washed
Altitude: 1700 masl
Taste Profile: Layered and sweet with notes of red apple and milk chocolate
Roast Date: 19.11.2021
When Sandra Milena Mora and her husband Hector bought their small farm in 2007, they only produced Caturra. However, a severe leaf rust attack in 2013 nearly destroyed most of their trees. Sandra and Hector are against the use of pesticides and only uses organic fertilizer so they had to try something new. They became early adaptors of the variety Tabi, a leaf rust-resistant plant that is a hybrid of the Arabica varietals Bourbon, Typica, and the Robusta/Arabica hybrid varietal Timor. It's this type of dedication and forward-thinking that makes us proud to keep working with Sandra and her gorgeous coffee.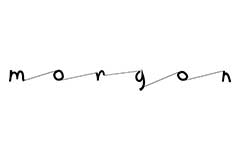 Morgon Coffee Roasters
We founded Morgon Coffee Roasters in Gothenburg, the summer of 2018. While Morgon is still a relatively young company, our team, consisting of Gabriella Runesson, Christian Gullbrandsson and Markus Vestergaard has nearly 40 years of combined experience of working with coffee.
A motivating force behind coming together to start Morgon was the goal to run it as we would want our own favourite coffee roastery to run. For us that means roasting coffee that we enjoy ourselves, working long term together with producers we've known for years. That way we can make sure that we can purchase lots that all have the potential of being our latest favourite cup of coffee, ever. To get there we need to have common goals and an understanding of the wants and needs from both our and the producers side. That's where things start to get special.
We've been excited to be a part of the coffee supply chain for a long time and we wanted folks to feel just as included and intrigued by it as we are. To get people excited to pay a fair price for their morning cup we want to try to catch their eye and keep their attention.
https://www.morgoncoffeeroasters.com/
Loved this coffee?