Specialty Coffee Advent Calendar – 2021
Dec 15
Kiahia
Producer: James Mugumo Munyiri
Origin: Nyeri, Kenya
Roaster: Tim Wendelboe
Cultivar: SL28 & SL34
Process: Washed
Altitude: 1700-1850 masl
Taste Profile: Winey, blackberries & blackcurrants
Roast Date: 22.11.2021
Right before the Covid-19 pandemic hit I had been traveling to Kenya for a few years in order to see if we could find some smaller coffee estates we could buy coffee from. The goal was to to see if there were some potential producers we could work with long term, like we do in Central- and South-America. Although I am still searching a bit in Kenya, I finally managed to buy something that I think is of exceptional quality from a small estate. Unfortunately, I have not been able to visit Kiahia estate personally yet but I could not help buying this coffee when I cupped it as it was so intense and fruity. The 10-hectare family farm is owned by Mr. James Mugumo Munyiri and is located on the highly productive eastern slopes of Aberdare.
There are only SL 28 and SL 34 cultivars planted on this farm which is probably why the coffee is so elegant and fruity. Most of the trees were planted in 1959 and some were planted in 1970. Thanks to our friends at Kahawa Bora we were able to finally buy an estate coffee that can compete with the qualities we get from the cooperative societies in Kenya. In fact this was my favourite Kenyan coffee that we bought in 2021.
Hopefully we will be able to go visit Mr. James Mugumo Munyiri at Kiahia estate soon and hopefully also buy more of his beautiful coffees in the coming years
This coffee was bought through the "direct sales" window in Kenya, which basically means we bought the coffee directly from the farmer and not through the weekly coffee auctions in Nairobi. Still there is need for a marketing agent, miller and exporter to help us buy and move the coffees. Our friends at Kahawa Bora (a marketing agent and coffee miller) offered us the coffee and made the contracts with the farmer. They work with many small estates in Kenya and provide training in good agricultural practices to the farmers. They also helped Mr. James with refining his coffee processing techniques and helped him improve the consistency and quality of his coffees. We ended up paying 6,60 USD per lb. FOB for the AA grade and 5,68 for the PB grade.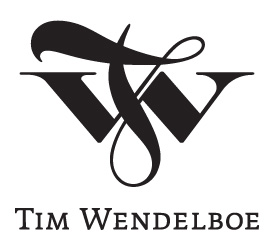 Tim Wendelboe
We are known for our light-roasted coffees and consistent quality. The secret behind our reputation is not just the way we roast or our strict quality control, but also the way we buy green coffee. The coffee in this bag has been carefully selected by Tim Wendelboe and is sourced from his favourite origins with emphasis on quality, traceability and responsibility. We like to have close relations with the producers we buy from. Together we work systematically, both in the short and long term, in order to improve their farms and coffees. This ensures that the coffees we purchase are harvested and processed following our strict protocols. Our goal is to present a coffee with distinct character of its variety and origin. Hopefully it will give you a new and unique taste experience. We roast to order every week and ship our coffees to home enthusiasts, offices, restaurants and coffee shops all over the world.
Loved this coffee?