Specialty Coffee Advent Calendar – 2018
Dec 17
Riakiberu Peaberry
Producer: Riakiberu Coffee Factory
Origin: Murang'a County, Kenya
Roaster: Nord Brenneri
Cultivar:  Ruiru 11,SL 28, Batian
Process: Washed
Altitude: 1400 masl
Taste Profile: Fresh and juicy coffee with taste of red current and blackberry.  Aroma of cherry and rose hip jam.
Roast Date: 28.11.18
Riakiberu coffee factory belongs to the Kamacharia Farmers Cooperative Society in
Kamacharia location,Murang'a County. It maximizes their production by following trainings
in Good Agricultural practices, with application of manure and inputs when required. The
society is made up of smallholders growing mainly SL28, with a small amount of Batian and
Ruiru 11 varieties. This area has two harvests, one from March to May, and main harvest
season being from October to December.
Riakiberu Coffee Factory is dressed with red-volcanic soil that infuses it with all the
mineral and organic goodness necessary for optimum production. It experiences an annual
rainfall of 1,200mm at 1,650m above sea level. In addition it enjoys cool temperatures of
16-26°C.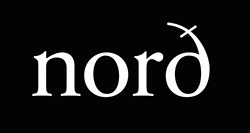 Nord Brenneri
Location: Oslo, Norway
Established: 2012
Roaster: Diedrich CR-25
Social: @nordoslo #nordoslo #nordbrenneri #nordkaffe
 Roast Master and Green Buyer Nikolai Aunbakk has 9 years of experience in the industry, such as barista, buyer and coffee roaster. He won the Norwegian championship in cupping back in 2013 and reached fourth place in the World Cup. He has his own ability to choose and perfect the wonderful coffee we are proud to deliver to our customers every week.
Part time roaster Benedicte Gyllensten has written a master thesis on direct trade of coffee from micromills in Costa Rica based on 2.5 months independent field work in Costa Rica. She is ambitious and has a burning (!) interest in coffee!