Specialty Coffee Advent Calendar – 2021
Dec 21
Montero Geisha
Producer: Montero Family, La Pastora
Origin: Tarrazu, Costa Rica
Roaster: Morgon Coffee Roasters
Cultivar: Geisha
Process: Natural
Altitude: 2000 masl
Taste Profile: Strawberry fields forever with elderflowers & apricot
Roast Date: 19.11.2021
Our relationship with Carlos and his family began in 2016 when Christian visited Tarrazu. The Montero's have been producing coffee for three generations. Grandpa Eli was the first, followed by his son Carlos and his grandson Jacob. We've visited their farm La Pastora several times over the years and besides their beautiful coffee the family's passion, friendliness and warmth is what really stands out.
In Tarrazu, Carlos and his family are all about community. A lot of the neighboring producers see them as visionaries and leaders of the Tarrazu specialty coffee movement and look to them for inspiration and advice, which Carlos is always happy to give. We've even had the pleasure of hosting Carlos when he visited us in Gothenburg. This gave us the privilege to repay some of his family's hospitality as well as spend a week together and show him our part of the coffee chain.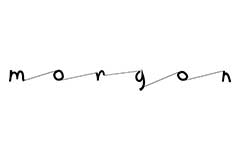 Morgon Coffee Roasters
We founded Morgon Coffee Roasters in Gothenburg, the summer of 2018. While Morgon is still a relatively young company, our team, consisting of Gabriella Runesson, Christian Gullbrandsson and Markus Vestergaard has nearly 40 years of combined experience of working with coffee.
A motivating force behind coming together to start Morgon was the goal to run it as we would want our own favourite coffee roastery to run. For us that means roasting coffee that we enjoy ourselves, working long term together with producers we've known for years. That way we can make sure that we can purchase lots that all have the potential of being our latest favourite cup of coffee, ever. To get there we need to have common goals and an understanding of the wants and needs from both our and the producers side. That's where things start to get special.
We've been excited to be a part of the coffee supply chain for a long time and we wanted folks to feel just as included and intrigued by it as we are. To get people excited to pay a fair price for their morning cup we want to try to catch their eye and keep their attention.
https://www.morgoncoffeeroasters.com/
Loved this coffee?