Specialty Coffee Advent Calendar – 2021
Dec 20
Los Pirineos
Producer: Diego & Fabiola Baraona
Origin: Tecapa, Usulutan, El Salvador
Roaster: Tim Wendelboe
Cultivar: Pacamara
Process: Honey
Altitude: 1600 masl
Taste Profile: Dark chocolate, winey & red fruits
Roast Date: 22.11.2021
After handpicking the coffee cherries, they are de-pulped and the coffee is put directly onto drying beds under shade. This "honey process" gives it an extra fruity character, but you will still find a lot of the classic chocolate flavors commonly found in El Salvadorian coffees.
The Pacamara cultivar is a cross between margogype, which is a big tree that produces very large coffee beans and cherries, and the dwarf mutation of Bourbon named Pacas, hence the name Pacamara. This cultivar was developed in El Salvador and Gilberto's farm was one of the trial farms for the development. it can be a challenge to find good Pacamara cultivars as there were several different generations released in the past and not all of them are genetically stable and will vary in quality. Gilberto has been planting Pacamaras that we know taste good and that is why his Pacamara coffees have done so well in the Cup of Excellence.
An excellent coffee for a cozy Christmas breakfast or just when you want a really sweet and rick coffee during the cold winter months.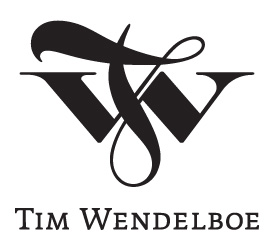 Tim Wendelboe
We are known for our light-roasted coffees and consistent quality. The secret behind our reputation is not just the way we roast or our strict quality control, but also the way we buy green coffee. The coffee in this bag has been carefully selected by Tim Wendelboe and is sourced from his favourite origins with emphasis on quality, traceability and responsibility. We like to have close relations with the producers we buy from. Together we work systematically, both in the short and long term, in order to improve their farms and coffees. This ensures that the coffees we purchase are harvested and processed following our strict protocols. Our goal is to present a coffee with distinct character of its variety and origin. Hopefully it will give you a new and unique taste experience. We roast to order every week and ship our coffees to home enthusiasts, offices, restaurants and coffee shops all over the world.
Loved this coffee?