Guess what? June's KaffeBox gives you a double treat with two esteemed roasters – Kafferäven and Coffea Circulor from Sweden.
In the world of coffee roasting, the beans that make it into our cups have quite the journey behind them. There's an entire world that exists beyond the barista's counter, and it's one filled with passion, dedication, and remarkable relationships. Today, we have the pleasure of delving into that journey with an industry veteran who's spent a decade sourcing and roasting the finest coffees, Kafferäven.
It's time to get up close and personal
A decade ago, the vision for Kafferäven was simple – to source the highest quality coffee as directly as possible from known producers. Fast forward to today, and the roaster continues to uphold this vision, buying all coffee directly from farms and producers they know as friends.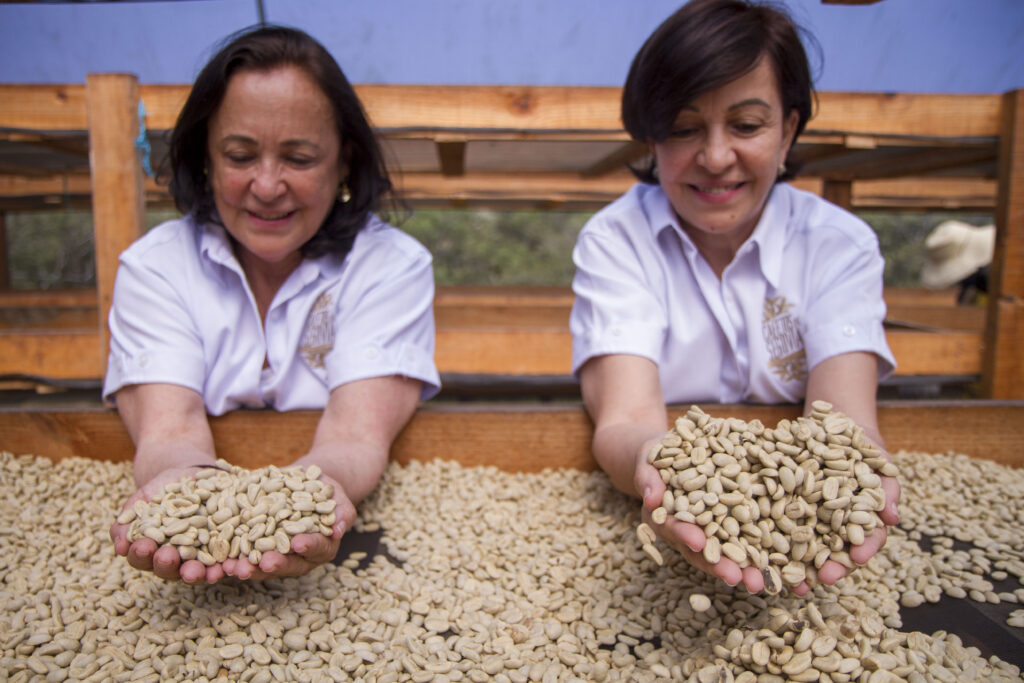 The team behind Kafferäven selects the people they work with based on a mutual understanding on what they want to achieve in terms of high quality of the product, but they also aim to create a long term relationship that offers security, sustainability and development for all parts included in the trade. They take in account environmental, social and economic aspects when starting up new relations with producers and only engage in something new once they can be sure to build something that is long term.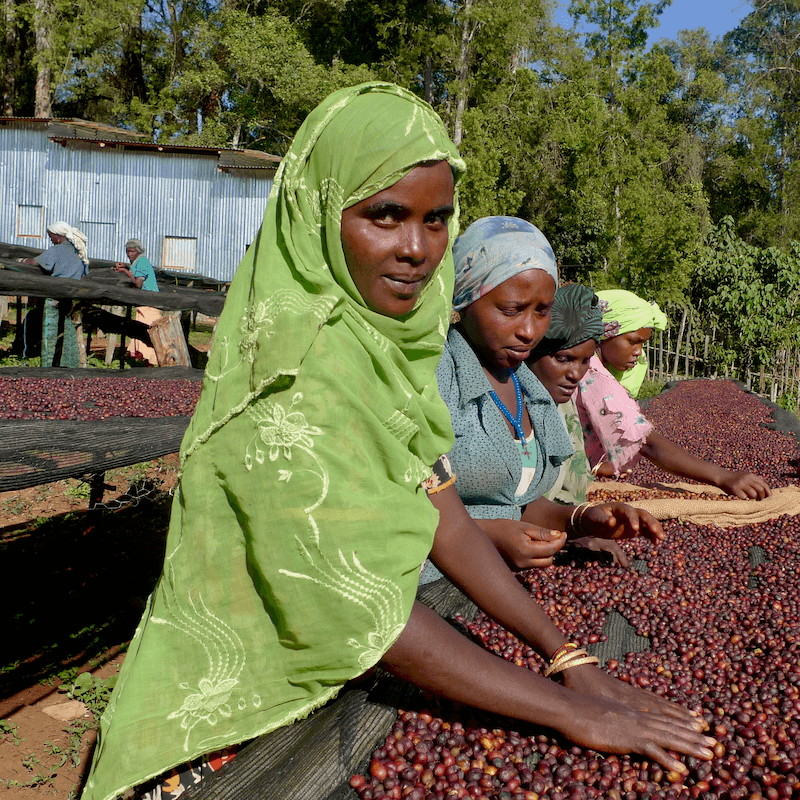 If you're someone who appreciates a tasty cup, and want to understand where the coffee comes from and who contributed to its flavors, you're going to love what Kafferäven does. All their green coffee is sourced from trusted people they knew even before the company was born – people they fondly call friends. This foundation of friendship enables Kafferäven to trade directly and maintain close relations with each producer, a fact that their customers appreciate and trust.
Let's wrap it up with some final questions for the man referred to as "Kafferäven" himself, Per Nordby: 
What can you tell us about the coffee you've selected for us this month?  
Coffee Name: Bensa Segera  
Bensa Segera is a natural coffee from Sidamo Ethiopia that we have been very exited about this season. As a natural it is very fruity but we find that the floral notes typical for the origin also comes through and the cup is very clean and crisp. The high altitude is part of why we see this, and the ripeness of the cherries when dried also plays a part.
We buy this coffee from Heleanna Georgalis who have a process station named Logita in the region Bensa Segera. We have been working with her since we started the roastery 10 years ago and her coffee never disappoint us.
Taste Profile: Juicy, lemongrass, sweet peach, rosemary
Origin: Ethiopia, Sidamo Bensa
Producer: Heleanna Geogalis
Variety: Heirloom 
Process: Natural 
Harvest date: January 2022
Altitude: 2100 masl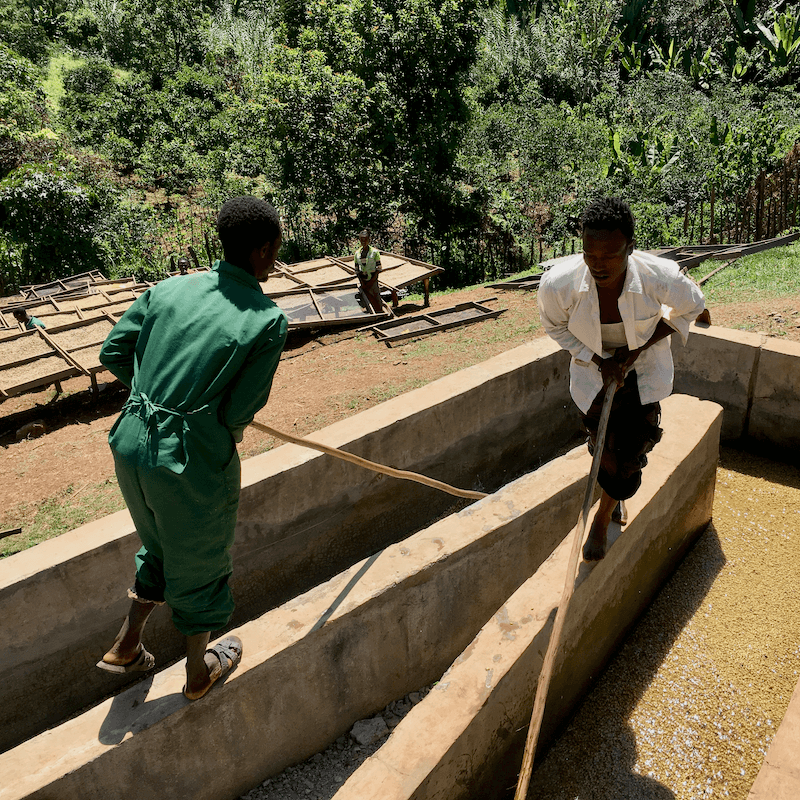 Coffee Name:  Ratnagiri Estate
Ratnagiri Estate is a farm run by Ashok Patre, close to Bababudangiri in India. This is one of their many micro lots that they do every season. The farm has a new and quite modern process station with fermentation tanks that allow them to have very good control of the fermentation that is done before drying. This lot is a "washed anaerobic" and the process is something like this. Cherries are picked and depulped and fermented with mucilage in a closed tank for 12 hours. After fermentation mucilage is washed off, and beans are soaked in cold water for 8 hours before drying for 26 days. This is a long process and the aim is to enhance the complexity of the coffee. We think they do a great job with this. 
Taste Profile: Kefir, starfruit, peach, apple, lingonberry 
Origin: India, Karnataka, Western Ghats
Producer: Ashok Patre
Variety: Colombia & Cauvery
Process: Anaerobic Washed
Harvest date: March 2022
Altitude: 1250 masl
Can you tell us a bit about your background and how you got into coffee roasting?
I started as a barista and made my first latte macchiato in Oslo 1999. Since then, the coffee business has evolved rapidly all the time, so I enjoyed staying in the business and eventually I ended up behind a roast machine.
Do you have a recommended brew recipe for this month's coffee?
We do. We like to brew Bensa Segera as a pour-over or in a batch brew. When doing a pour over we use 30g coffee to 480g water. We bloom with 10-15% of the water for 30 seconds and then pour the rest of the water in 3-5 pours. A typical brew time is 2:30-2:45
We think coffee should be enjoyed, and the best way to do that is to focus on what you like and enjoy in a cup of coffee. Make sure you have a cup you like, a friend to enjoy your coffee with and that you are in a pleasant location.
When we brew Ratnagiri as espresso we use 17g coffee and get 45g in out in the cup in about 47-50 seconds. If you manage to make a long and slow extraction like this you will give a creamy and sweet espresso for sure.
For everyone who already know that water should be close to boiling and coffee should be freshly ground we have three steps to calibrate you brew:
Pick the brew method you like to use.
Find a ratio between coffee and water that give you the strength you like and enjoy. Usually the ratio for a filter coffee is 1/16.
Find out what grind size gives you the brew time that gives an extraction that you like and enjoy your coffee in your favorite cup.
Apart from your roastery – who's your favorite roaster and why?
I love the people and coffee from Coffee Collective in Copenhagen.