Get ready to taste the first roast batches from April's new 2.0 coffee roastery space. April is a coffee roastery rooted in Copenhagen, that have been roasting coffee since late 2016. Their founder, Patrik Rolf, won the Danish Barista Champion 2023, and will be representing Denmark in the World Barista Championship in Athens this year.
In this interview, Patrik Rolf shares his approach to developing new roast profiles for particular beans and shares his recommended brew recipe for this month's coffee.
New 2.0 April Coffee Roastery Space: R&D, Roast Machines, Quality Control Lab and More
Can you tell us about any particularly memorable or challenging moments in your career as a coffee roaster? This year we moved into our new 2.0 April Coffee Roastery space. It's been a long time in the planning and it's great to have a R&D space that allows us to further our work towards improving coffee.
Our new location features roast machines from Loring and Stronghold, a designated Quality Control lab and much more.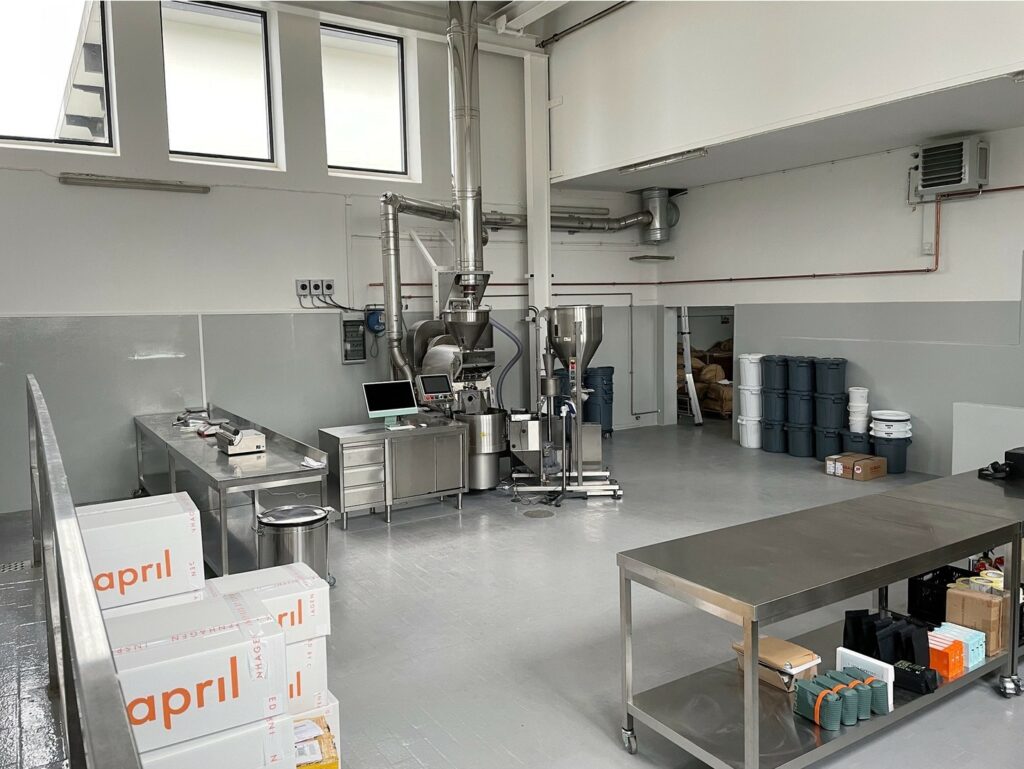 For any small business that first independent roastery space is a major step and the Kaffebox subscribers this month are one of the first to taste the first roast batches from our new location.
Developing New Roast Profiles: Finding the Sweet Spot
How do you approach developing a new roast profile for a particular bean, and what factors do you consider?
We always aim to roast in a way that showcases our the quality of the green coffee (raw material) that we have chosen to work with. It's a fine line between finding that sweet spot of transparency without under-roasting the coffee. We use color measurements as a way to guide our progress alongside frequent tasting and evaluation.
The main focus point in our roasting is batch size and the duration and energy distribution before first crack.
Starting Out in Coffee Roasting: Start Small and Reach Out for Help
What advice would you give to someone just starting out in coffee roasting?
Start small and keep in mind that your roasts are never better than the green coffee (raw material) you are roasting. The quality begins at the farm and it's important that you start in with the right beans.
The coffee community at large is always ready to help so don't hesitate to reach out and ask your local roaster – or international – for help when you need it. The best ones are always there to support you.
Brewing April's Coffee: Recommended Recipe and Equipment
We always recommend using our April Brewer for the April coffees as it's specially made for it. Brewing recipe would be 12g of coffee to 200g of water with a two pour method. First 100g of water (at 92'C) poured in 10 seconds, followed by a repetition of that pour at 00:35 with the aim to have a total brew time between 2:20 – 2:50.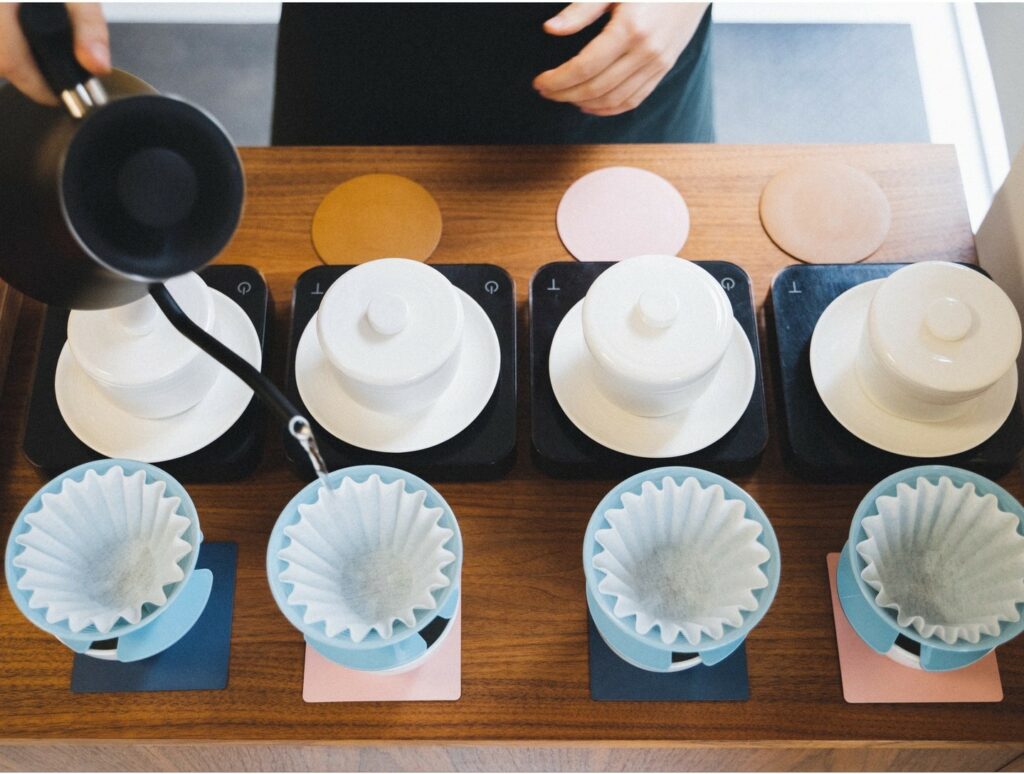 If you don't have an April Brewer we recommend taking a look at our YouTube channel, "coffee with April", where we test a wide range of different brewing equipment.
Regardless of the brewer we recommend that you pre-grind the coffee the night/evening before you are planning to brew it.
This Month's Coffee Selection by April
What can you tell us about the coffee you've selected for us this month?
Both coffees are great examples of producers that are invested in pushing their quality forward. They have many years of experience and been a part of helping their regions development. For us it's interesting that two feature two very different coffees to show the spectrum of how specialty coffee can taste. Origin Countries like Brazil are often overlooked. And it's important to see, taste and experience quality in all countries and appreciate them for what they are. When it comes to Kenyan coffee it was an easy choice, it's hard to not get excited about a fresh crop of Kenyan coffee – it's always the best time of the year, when you get to taste those first lots.
FAZENDA DE CRUZEIRO – NATURAL PROCESSED CATUÇAI
Taste Profile: COCOA, RED GRAPES & ALMONDS
Origin: Brazil
Producer: Ivan Junqueira Ribeiro
Variety: Catucai
Process: Natural
Harvest date: May – august 2022
Altitude: 920m – 1160m
KARIRU FACTORY – WASHED SL-34 & SL-28 (AA)
Taste Profile: RED APPLE, WHITE GRAPE & GOOSEBERRY
Origin: Kenya, Kirinyaga
Producer: Baragwi Farmers Cooperative Society
Variety: SL28 & SL34 (AA)
Process: Washed
Harvest date: December 2022
Altitude: 1750m