Specialty Coffee Advent Calendar – 2020
Dec 13
Marysabel Catuai
Producer: Moises Herrera and Marysabel Caballero
Origin: Chinacla, la Paz, Honduras
Roaster: Supreme Roastworks
Cultivar: Catuai
Process: Natural
Altitude: 1620 masl
Taste Profile: Warm and fruity
Roast Date: 24.11.2020
Marysabel Caballero and her husband Moises Herrera are working with over 200 hectares of land, planted with coffee. They are 2nd and 3rd generation coffee farmers and have been rewarded many times for his commitment to developing coffee quality in Honduras. We have known the family since mid 2000, and Nordic started buying coffee from them in 2012.
Marysabel´s father Don Fabio Caballero inherited large areas of land in and around Marcala from his father, who was one of the pioneers of coffee cultivation in Honduras. After many years of poor profits, he decided to hand out land to his children, and especially to his daughter Marysabel and her husband Moises Herrera. Moises brought his own farms in to the family business and together they have almost 200 hectares of coffee separated into 17 different farms.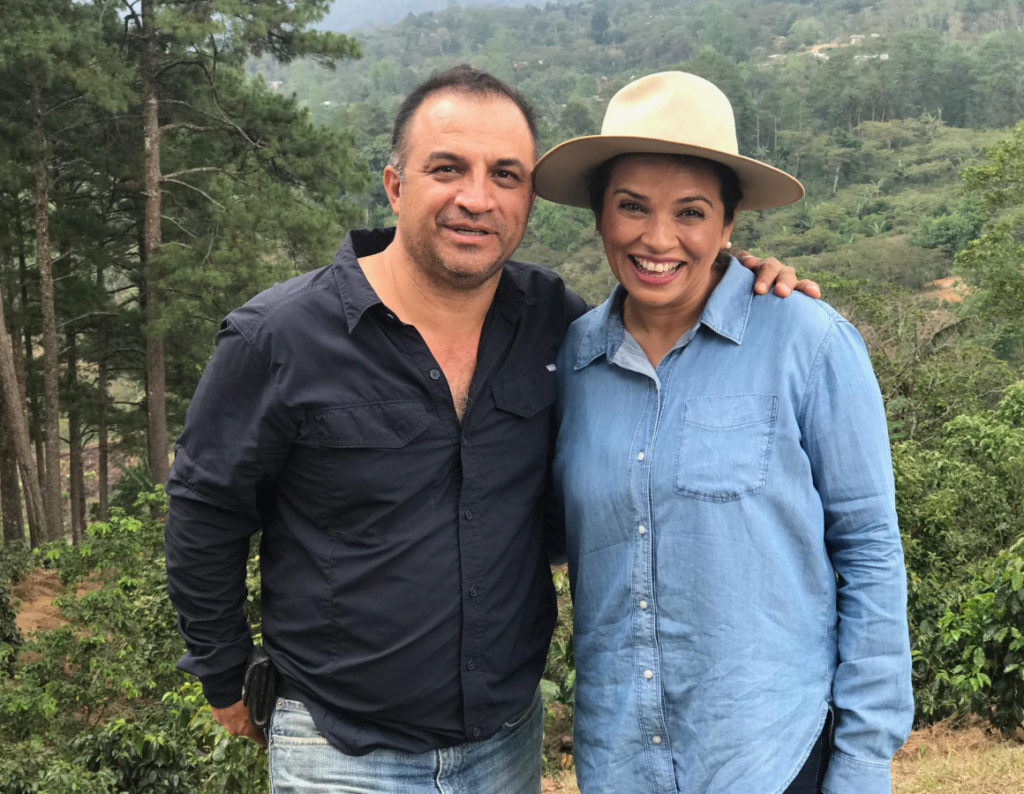 They have since been extremely successful producing quality coffees and have contributed to the improving reputation of Honduran quality coffees. Everything they do at the farms is documented, and they invest considerable time and resources both in new equipment and planting of new coffee varieties in order to improve the quality of the coffee.
The Caballeros are extremely committed to the environmental sustainability of their farms. A lot of their energy and focus goes towards improving the soil of their farms to ensure a healthy growing environment for their coffee shrubs. Therefore, they produce organic fertilizer made from cow and chicken manure mixed with pulp from coffee cherries and other organic material. This is used in addition to some mineral fertilizer to ensure that the coffee plants get the nutrients they need. Oranges, avocados, flowers, bananas and other fruits are also grown at the farms, but mainly for the pickers to eat and to create biodiversity at the farms that ensures good growing conditions and shade for the coffee trees.
Marysabel and Moises has always focused on quality leading to getting 3rd price at the annual SCAA "Coffee of the year" competition in 2010. They have also done well in the Cup of Excellence for many years, as one of the few producers from their area.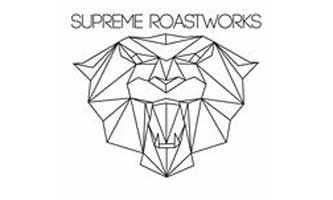 Supreme Roastworks
Supreme Roastworks is a café and roastery in the Norwegian capital, home of some of the best coffee roasters in the world. After operating as a roastery and working solely through wholesale accounts with restaurants, cafés and offices around the city since 2008, opened its first retail space in hip Grünerløkka early 2013.
Supreme Roastworks is an excellent spot for a quick mid-morning espresso or a slow mid-afternoon pour over and cinnamon bun. You'll likely find a group of regulars sitting around the bar and catching up with the owners, and the staff will gladly engage in conversation about the coffee. "We love serving our amazing customers and working with people who truly enjoy and understand our concept and philosophy," says Magnus. As they like to say: no fuss–just great coffee.