Specialty Coffee Advent Calendar – 2020
Dec 14
Caballero Geisha
Producer: Moises Herrera and Marysabel Caballero
Origin: Chinacla, la Paz, Honduras
Roaster: Tim Wendelboe
Cultivar: Geisha
Process: Washed
Altitude: 1500-1600 masl
Taste Profile: Floral, tangerine & papaya
Roast Date: 26.11.2020
Suggested Brew Recipe
60g to 1 liter for Filter brews and 70g to a liter for immersion brews. Our Aeropress recipe works well for both coffees 14g coffee / 200g water.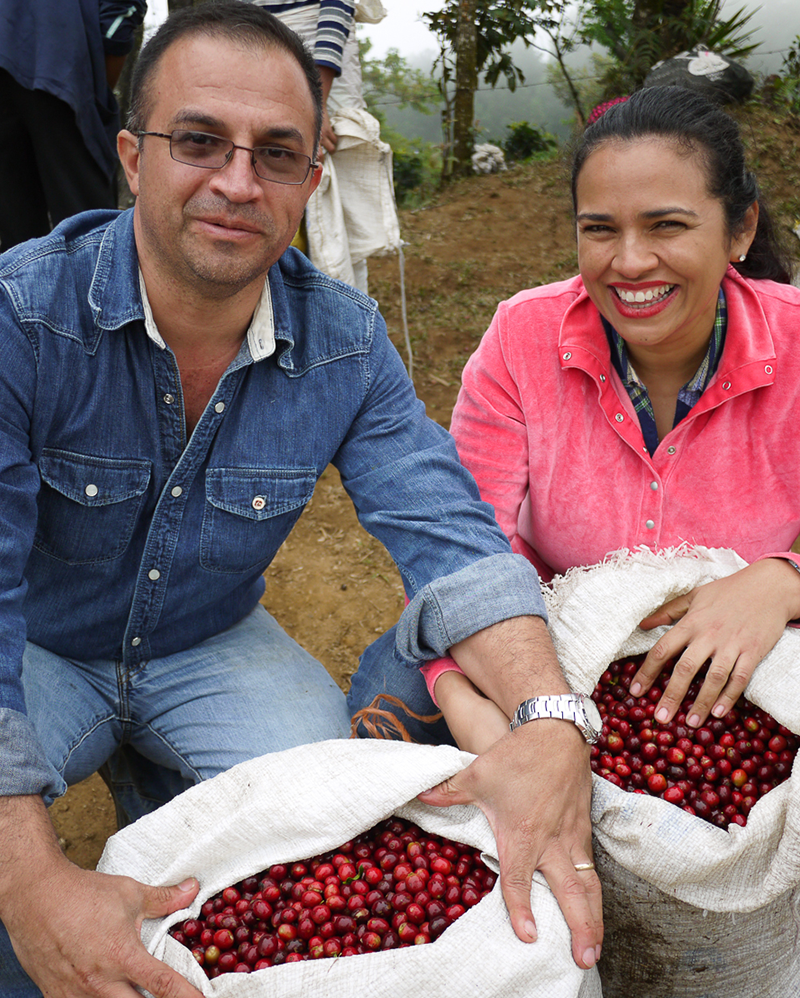 Marysabel Caballero and her husband Moises Herrera work with over 200 hectares of land, planted with coffee, together with Marysabel's father Fabio Caballero. They are 2nd and 3rd generation coffee farmers and together have been rewarded many times for their commitment to developing coffee quality in Honduras. In 2010, they got 3rd place at the annual SCAA "Coffee of the Year" competition, and they have also done well in the Cup of Excellence for many years. We have known the family since 2004 and started buying coffee from them in 2009. The Caballeros are extremely committed to their coffee farms and are very concerned about their environmental sustainability. A lot of their energy and focus goes towards improving the soil here to ensure a healthy growing environment for their coffee shrubs. They produce organic fertilizer made from cow and chicken manure mixed with pulp from coffee cherries and other organic material. This is used in addition to some mineral fertilizer to ensure that the coffee plants get the nutrients they need. Oranges, avocados, flowers, bananas, and other fruits are also grown at the farms, but mainly for the pickers to eat and to create biodiversity at the farms that ensure good growing conditions and shade for the coffee trees.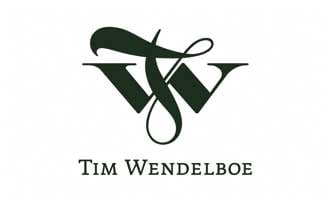 Tim Wendelboe
All our coffees are carefully sourced from our favorite origins based on a philosophy where quality, traceability, innovation and social responsibility is the main focus. We work closely with all the producers we buy from and over the years we have established close relations with most of them. Countless hours are spent developing the coffees we sell both at farm level and in our roastery and QC-lab.
We only sell a small range of coffees and our offerings are constantly changing. This is because we only buy small lots of coffee from the different producers we work with and we try to make sure the coffees are as fresh and tasty as possible. Rather than blending coffees together into a homogenous product we try to showcase the vast difference of flavours that the world of coffee has to offer.
Our goal is to create a product that is as transparent as possible so that you can experience the taste of the terroir and the cultivar of each and every coffee lot that we sell.