Specialty Coffee Advent Calendar – 2020
Dec 8
Luis Anastasio Castro
Producer: Luis Anastasio Castro
Origin: Tarrazú, Costa Rica
Roaster: da Matteo
Cultivar: Catuai
Process: Red Honey
Altitude: 1800 masl
Taste Profile: Sweet and juicy with notes of milk chocolate and yellow raisins
Roast Date: 16.11.2020
Luis Anastasio Castro, better known as Tacho, was an early adapter to the micromill model. At this micromill, the Juanachute, the entire process is controlled. From planting the coffee trees to sealing the jute bags of greenbeans, all under the supervision of DonTacho. This lot is Red Honey processed, which means that the beans are first washed, then dried on sunbeds in full sun for 14-21 days. The Castro family is involved in the coffee market in many different ways. One of Tacho's sons is reponsible for the barista education program in the local high school, and competes in Barista Championships. Tacho's other son works at a coffee exporting company and make relationships in markets..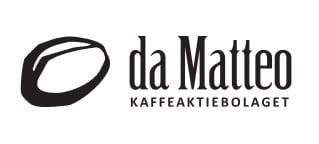 da Matteo
Location: Gothenburg, Sweden
Established: 2007
Roaster: Loring 35 kg
Social: @damatteocoffee
We want more people to drink good coffee. We try to accomplish this through handicraft, openness and participaton. In this way, we are building a good coffee culture.
We are a speciality coffee roastery locally based in a cultural environment, in the heart of Gothenburg. We have an open production area where everyone is invited to observe the process behind the coffee. We buy our coffee from producers who care not only about the quality of the coffee, but also about the farm itself and their employees. When the coffee is delivered to our roastery, we roast it in our environmentally friendly roaster, where we have the best opportunities to do it justice. All for a better coffee culture.
We are located on Magasinsgatan 17A in Gothenburg, Sweden. Please stop by to feel the coffee sacks, talk about coffee and see how the production works!