Specialty Coffee Advent Calendar – 2021
Dec 19
Dario Hernandez
Producer: Dario Hernandez
Origin: Antigua, Guatemala
Roaster: Kaffa
Cultivar: Bourbon, Caturra
Process: Washed
Altitude: 1600-1800 masl
Taste Profile: Milk chocolate, red berries, and nougat.
Roast Date: 22.11.2021
This coffee is grown by Dario, Angelica and their son Tono Hernandez. The Hernandez family comes from a large number of coffee farmers, which is easy to see when visiting Dario's farm. Fresh and healthy plants are planted and pruned in fine rows. Although diseases such as Leaf Rust are their biggest challenges to coffee production, they have found good methods and tools to quickly deal with outbreaks before they spread. Together, the family has produced this lot with Bourbon and Caturra, grown at 1600 – 1800 masl with a unique soil of clay, sand and volcanic ash.
The family's goal for the future is to be able to expand, but buying more land is very expensive, so for now they focus on constantly increasing the quality of plants and produce.
Dario and his family deliver their coffee cherries to our friends at the Bella Vista processing station run by Luis Pedro Zelaya Zamora. This batch is wet processed with a 15 hour dry fermentation, it was dried for 15 days on the patio until it reached a humidity of exactly 11%.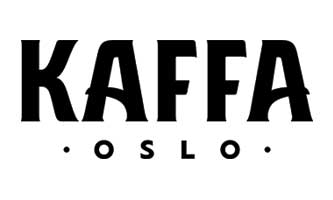 Kaffa
Robert William Kallhovd Thoresen came to Norway, having worked as an architect in San Francisco, with a dream of creating something that meant something to people. It all started with a small coffee shop at St.Hanshaugen, which opened in 1997. With a small team, Java Espressobar and Kaffeforretning quickly established itself as one of the city's best coffee bars and is a regular stop for many of the city's residents. The focus of Java has always been quality down to the finest details – on the drinks, the atmosphere, the interior design, and not least, the raw materials.
The desire to make the best coffee has been the driving force ever since 2001 when Mocca Kaffebar and Brenneri were first opened. A bar and micro-roastery at Briskeby. Robert William teamed up with Trish Rothgeb and together they formed the basis for what would be KAFFA's brand style and taste profile.
KAFFA first started in a small room on Filipstadkaia in 2005 before moving to our premises at Ryen a couple of years later. In order to make a wonderful cup of coffee, good brewing routines and a good roast are necessary, but the most essential ingredient is to have a great coffee beans. In order to offer traceable and amazing coffee, Robert William and Bjørnar, former roaster at KAFFA, started Collaborative Coffee Source, who purchases and distributes green coffee and supplies coffee to roasters around the world.
Loved this coffee?