There are few coffee roasters in the world who need no introduction. Legions of coffee enthusiasts who have never had Tim Wendelboe's coffee gush about it. His reputation of quality coffee precedes him and it was only a matter of time before we featured him as a KaffeBox roaster.
Aside from setting very high standards of quality sourcing and roasting, Tim recently purchased land for a coffee farm, to put into play many of the organic agricultural practices he learned over the years. While many roasters value quality at the farm level and will help invest in better practices, Tim took this a step further with the farm's purchase. In a few years, the coffee world will see what the long-term investment produces.
We talked with Tim Wendelboe's roaster, Ben Symes, about how he entered the coffee industry and what he finds to be the most fulfilling part of his work.
KaffeBox: What do you find to be the most fulfilling part of your job?
Ben Symes (BS): In short: Serving a quality product and seeing people enjoy it. 
I am pretty lucky that in my position I get to work across a lot of different sections of the industry. I get to roast some of the best green coffee from some of the best farmers/producers in the world. I get to work closely with fantastic colleagues and (hopefully) provide a great service experience for our customers in our cafe and on our webshop. And I also get to work with some very inspirational wholesale customers and help them to prepare our coffee so it tastes the best it can.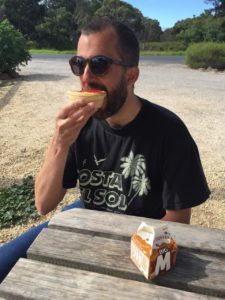 How did you get your start into the coffee industry?
BS: Started working in a café when I moved to Oslo. Loved the team environment & customer interaction and then pursued quality in coffee. Oslo was a good city for that!
What do you think is the most exciting idea or innovation that is currently happening in the coffee industry?
BS: It's a difficult question because there are so many and they're constantly changing. Is it in brewing? Farming? Roasting? Service? For me, as a coffee roaster, I'm really excited about our new farming project, 'El Suelo' in Huila, Colombia. Tim is taking a 'scientific organic' approach to farming and focussing on creating the right balance of healthy microorganisms in our soil by adjusting organic composting. It's a pretty unique project in the coffee world! The end goal is to create the best organic environment for the coffee plants = the best quality green coffee for me to roast.  
Outside of your company, who or what project is inspiring to you right now?
BS: I find inspiration from many sources within the coffee industry and even more from outside. The food & wine worlds, books, music, nature, cricket… Right now I'm pretty excited about the team at Maaemo restaurant in Oslo which recently received their third Michelin Star, all within six years of opening. They're working so hard, it's impressive.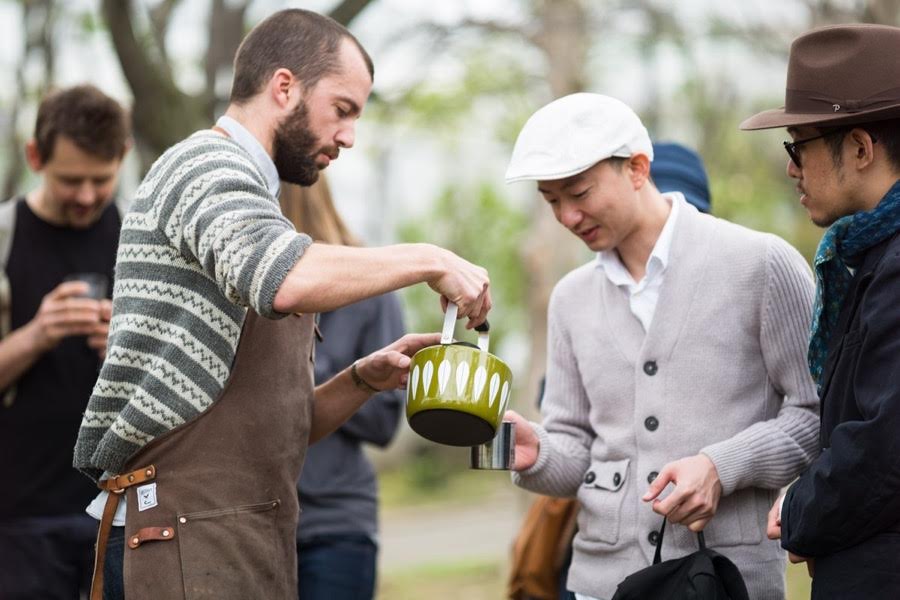 Some of our subscribers are tasting your coffee for the first time. What are you hoping their experience is like?
BS: I really hope they enjoy it! We put a lot of time & energy into developing the roasting profiles so I hope the coffee tastes sweet & clean. They should feel free to get in contact with us if they want more information on the coffee, roasting or brewing, etc…
How to Brew
We asked Ben what he would recommend for brewing the coffees found in your box this month. And since Tim Wendelboe's water can differ greatly from yours, here's their water info!
Water
TDS: 71

pH: 7.6

GH: 3

KH 2.5: 2
Aeropress
14gm coffee – 200gm water

Adjust the grind for desired extraction.

1 minute brew time, with 3 light stirs at the beginning and end.

Press gently (ca. 20 seconds)

Pour a little into a cup at a time and enjoy the coffee as it cools.
Kalita Wave or V60
Rinse the filter

30gm coffee – 500gm water

60gm bloom for 30 seconds

at 00.30 pour up to 200gm

at 1.30 pour up gently to 300gm

at 2.00 pour up gently to 400gm

at 2.30 pour up gently to 500gm

Total brew time 3.20-3.30 mins.
"Aiming for 1.35 – 1.4 TDS and extraction around 20-21%. Pretty standard recipe," Ben says.
Espresso
Customized La Marzocco Linea PB. VST 20gm portafilter baskets
20gm – 38-40gm yield

27-31 seconds extraction time
June's KaffeBox includes:
Kagumoini from Muranga, Kenya: intense, black currants, rose hips
Duromina from Agaro, Ethiopia: tropical fruit, flowers, pineapple
Connect with Tim Wendelboe on Instagram, Twitter, and Facebook @timwendelboe.
Connect with KaffeBox on Instagram, Facebook, and Twitter @KaffeBox. Be sure to tag your photos with #kaffebox. Enjoy your coffee!