As the second most caffeinated people in the world, it comes as no surprise that Norwegians have a multitude of excellent roasters to choose from. This month's roaster, Oslo's Norð, is not just a series of cafés and a roastery, though. The company also boasts a bakery, restaurant, and cocktail bar!
With an emphasis on traceability throughout their shops and restaurants, Norð cares deeply about the quality in your cup. Every roast batch is cupped with the ultimate goal of creating a bright, clean cup.
We took a moment to interview Norð's roaster, seven-year industry veteran Nikolai Aunbakk. Like many coffee professionals, Nikolai began his journey as a coffee enthusiast who eventually turned his passion into a rich career.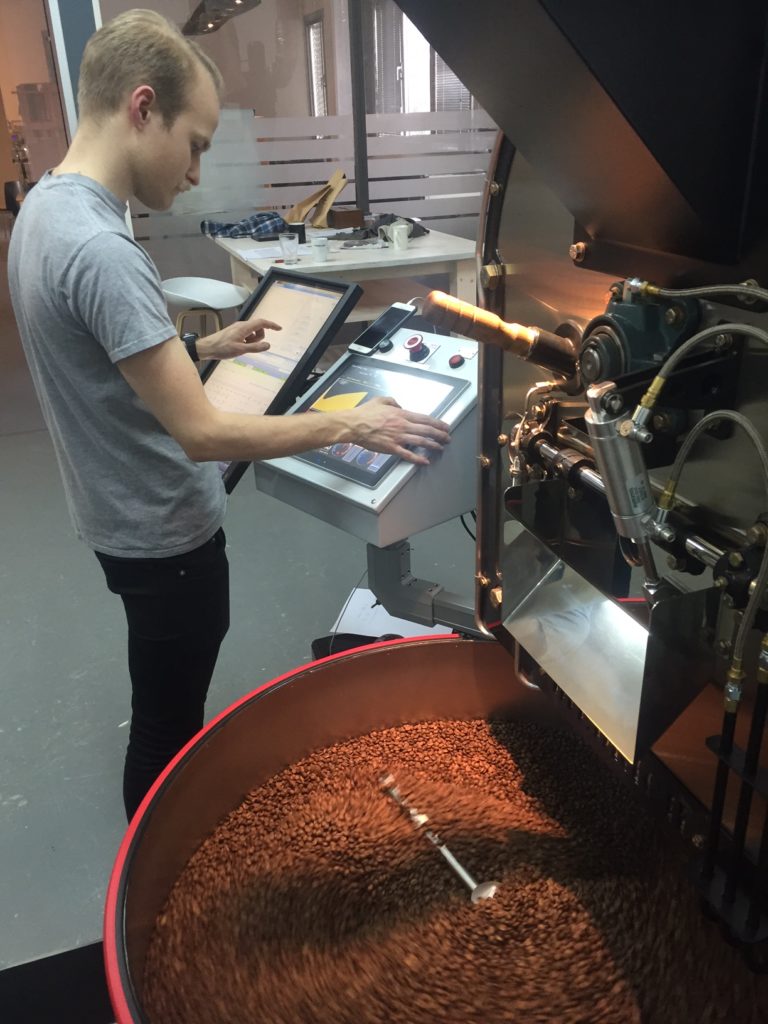 KaffeBox: Tell us about how you got your start in the coffee industry. How did you decide that this was the career for you?
Nikolai Aunbakk (NA): I started working as a part-time barista in a small coffee shop in my home town. Back then I was already interested in coffee as a hobby, experimenting with different brewing methods and origins. After starting to work with coffee, I soon understood that I knew just a tiny bit about the vast complexity of the drink, the beans, and the origins. And I knew nothing about roasting or buying green beans. I have always had a thirst for knowledge, and the more I learned about coffee, the more I understood that there was even more to learn. I also have a general interest in food and tasting and an admiration of the great concept of direct trade and fair pricing of coffee. A combination of this is what I think have inspired me to continue in the industry, from barista to green buyer and now also roast master.
What do you think sets you apart from other roasters?
NA: The roasting scene in Norway is expanding and growing fast, with new startups in all parts of the country. To survive tough competition like this, you have to succeed on many levels. Our upper hand lays in that, apart from the fact that the coffee tastes great, we also have a strong concept, with focus on direct trade and traceability, both for the coffee and the food in our coffee shops and restaurant. We deliver a consistent quality, cupping every single roast and are always trying to find a roast profile that brings out the most complex flavors of the coffee and giving a clean, pleasant cup.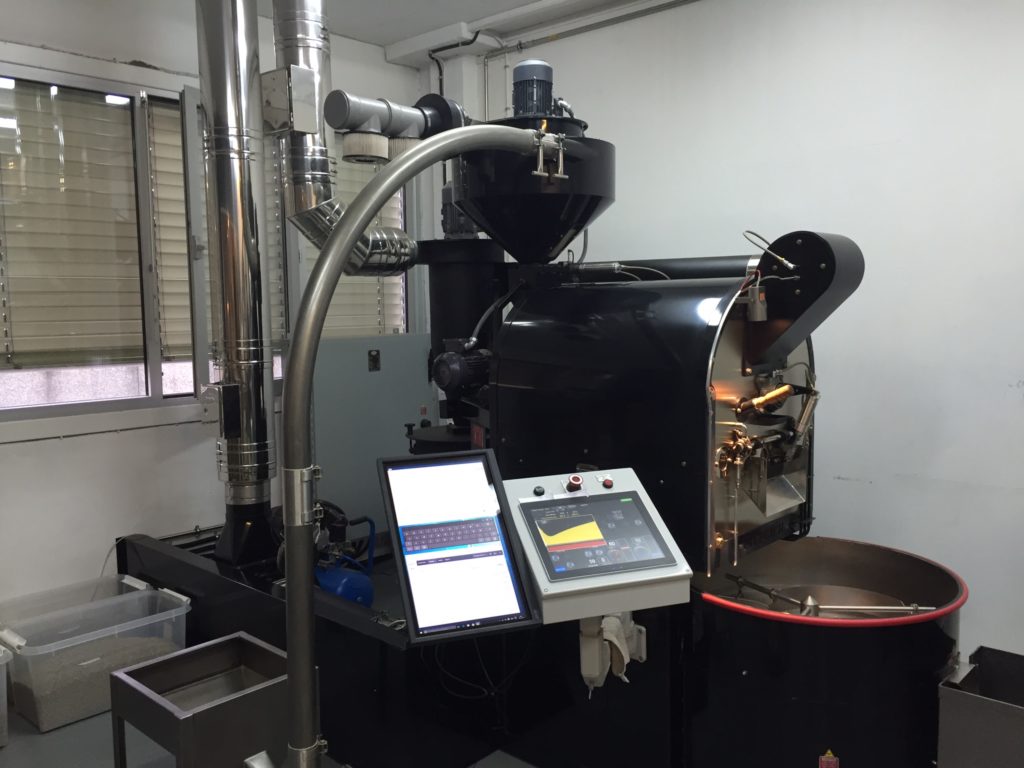 What do you find to be the most rewarding part of your job?
NA: It is great to be a part of an industry that cares about direct trade, fair pricing and SCR and it is a good feeling to know that the farmers have been paid a fair price for the coffee. But still one of the most satisfying parts of roasting is when a customer tells you "This is the best coffee I have ever tasted!" and you know that you have just recruited a new coffee padawan (turned him to the light side…).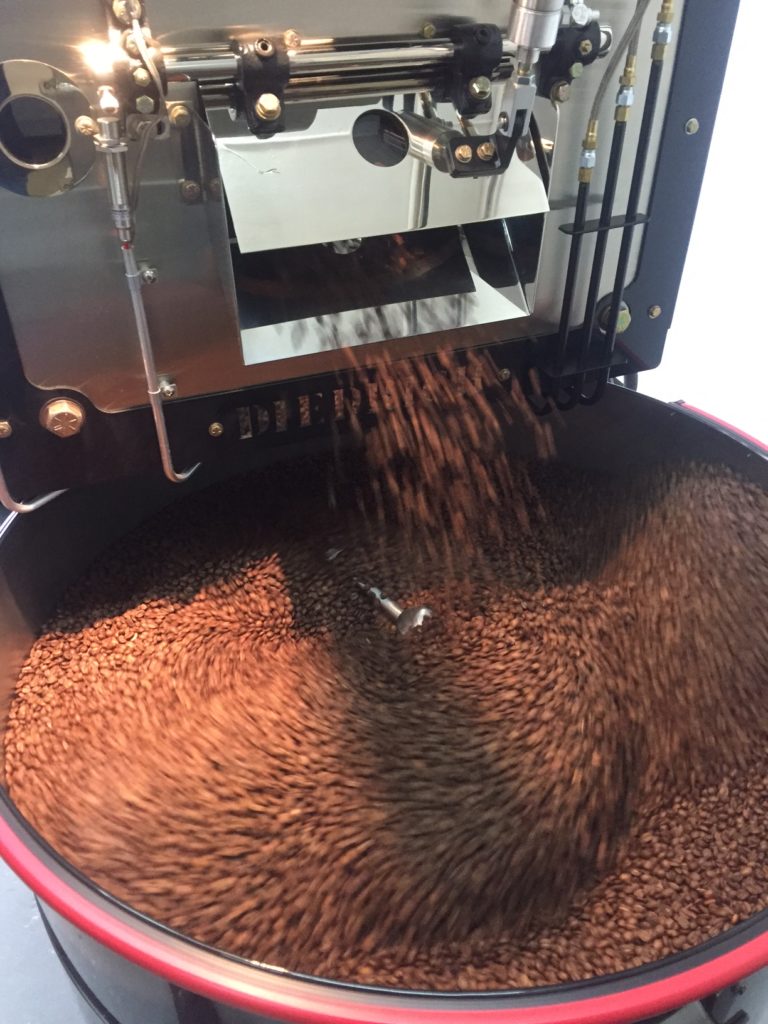 Tell us about a project that you're excited about.
NA: One of the coffees in the subscription, Edgar Nuñez, is bought through our friends in Su Casa Coffee, a Norwegian-Colombian importer and exporter. They are working closely with the farmers that they buy the coffee from and are encouraging them to use sustainable and organic farming methods. Their local knowledge also makes it possible to buy unique coffees that otherwise would not be available.
What do you see as the next big innovation in the specialty coffee industry?
NA: Hehe. If you want to know that, you will have to keep an eye on Norð the next few years…!
For those who are trying your coffee for the first time, what do you want them to experience in their cup?
NA: I want them to experience a bright, clean cup with distinct flavors. It should be pleasant and enjoyable, but still so interesting that you always are looking forward to the next cup.
How to Brew
We asked Nikolai for a recommended recipe and he suggested the below, saying, "I always get a great result on filter hand brews – V60 and Kalita works perfectly."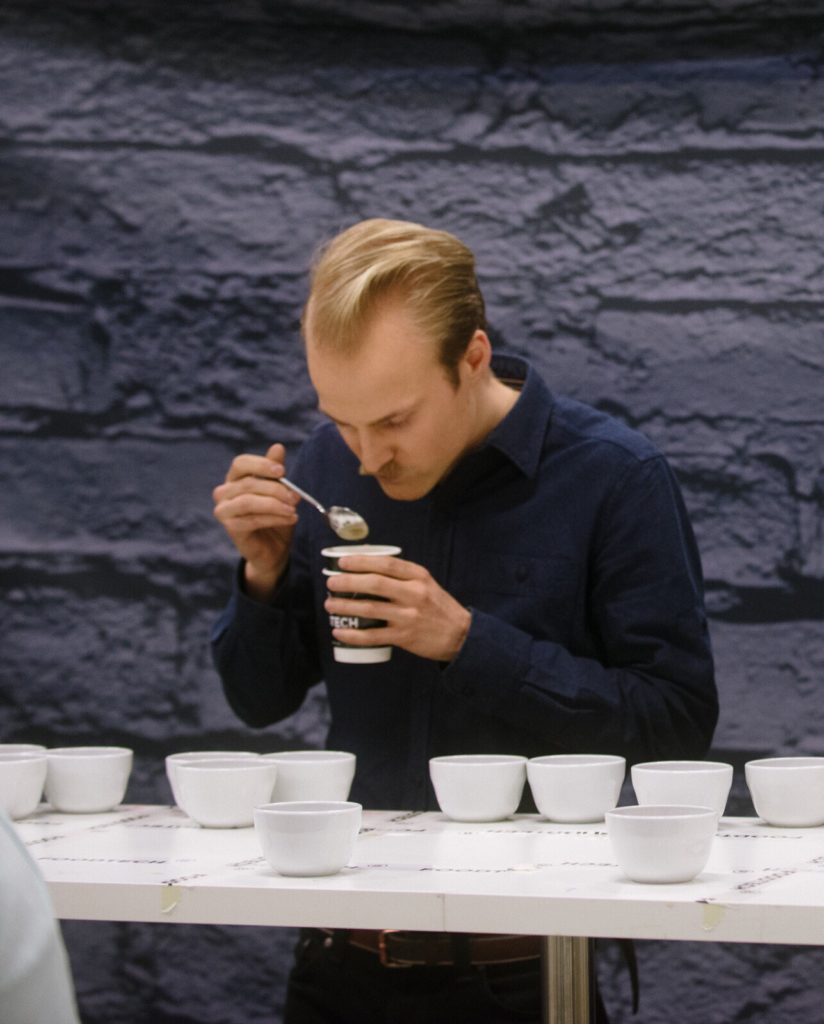 Water
90-95 deg C

Soft Norwegian tap water
V60 or Kalita Wave
30g coffee, 500g water

Grind: Medium-coarse
60g bloom, 30 sec

Pour to 300g water

Wait until 1:15, then slowly pour the rest

Total brewing time approx. 2:30
Espresso
Nuova Simonelli machines with a 20g dose, 30g water
1:2 ratio brew

92 deg C water

27-30 seconds
July's KaffeBox includes:
[Filter] Edgar Nuñez, Colombia: Dark berries, vanilla, spicy scent

[Filter] Nyeri, Kenya: Rosehip, blackberries, jasmine

[Espresso] Mantiqueira, Brazil: Nuts, chocolate, creamy mouthfeel

[Espresso] Nabuyekera Village, Rwanda: Floral, almonds, juicy mouthfeel
Photos courtesy of Norð.
Connect with Norð on Instagram, Twitter, and Facebook @nordoslo.
Connect with KaffeBox on Instagram, Facebook, and Twitter @KaffeBox. Be sure to tag your photos with #kaffebox. Enjoy your coffee!