Specialty Coffee Advent Calendar – 2019
Dec 3
Carlos Montero
Producer: Carlos Montero
Origin: Tarrazu, Costa Rica
Roaster: Morgon Coffee Roasters
Cultivar: Catuai
Process: White Honey
Altitude: 1800 masl
Harvest date: March 2019
Taste Profile:Structured and creamy with notes of chocolate biscuit and ripe plum
Roast Date: 18.11.19
The Montero family have been producing coffee for three generations. Grandpa Eli was the first, followed by his son Carlos and his grandson Jacob. We've visited their farm La Pastora several times over the years and besides their beautiful coffee the family's passion, friendliness and warmth is what really stands out.
In Tarrazu, Carlos and his family are all about community. A lot of the neighbouring producers see them as visionaries and leaders of the Tarrazu specialty coffee movement and look to them for inspiration and advice, which Carlos is always happy to give.
We've even had the pleasure of hosting Carlos when he visited us in Gothenburg. This gave us the privilege to repay some of his family's hospitality as well as spend a week together and show him our part of the coffee chain.
Morgon Coffee Roasters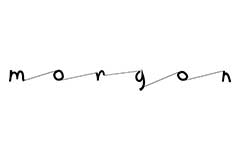 Location: Gothenburg, Sweden
Established: 2018
Roaster: Loring 35 kg
Social: @morgoncoffeeroasters
A small gang consisting of Markus Vestergaard, Gabriella Runesson and Christian Gullbrandsson.
We're not that special.
We're just working with specialty coffee. It all sounds very serious. Like we're developing secret potions for a very specific crowd, using very specific tools, wearing lab coats and top hats. Luckily, that's not the case. It's not rocket science, it's not a specific flavour profile and we'd like to think it's for everyone.
We do however feel special.
We get to work side by side with inspiring and hardworking producers, baristas and businesses that share our vision to create a unique experience. We believe that it's in the collaboration with other people, with different knowledge and different stories, that you can create something that is the true meaning of special.
We work with special coffee.
It's a product of extensive care and dedication, passed down from several generations. We want to honor that work by interfering as little as possible, roasting carefully to bring out, and not weigh down the flavours. And by doing so, the coffee can tell its own story, coloured by its own heritage.
Every coffee has an address, we're just the people helping to tell its story.