Specialty Coffee Advent Calendar – 2019
Dec 9
Salvador Hernandez
Producer: Jesus Salazar – Cafeologo
Origin: Aldama, Chiapas, Mexico
Roaster: Jacu
Cultivar: Red bourbon, Red caturra, Typica
Process: Honey
Altitude: 1450 masl
Harvest date: January – March 2019
Taste Profile: Tropical – coconut, caramel, honey, chocolate and passion fruit flavours
Roast Date: 21.11.19
Jesus Salazar, Cafeologo, developed in 2010 in Chiapas a project of coffee cultivation involving the Mayan communities. He works directly with 35 micro-producers who grow high quality coffee produced under shade of the Mexican primary forest. Far from intensive production, each farmer produces about 20 bags a year. Jesus, Q-processor, supports them on the technical side of the process to create nanolots of high quality, the best we have cupped in Mexico for a long time!
Since 2017, Salvador made selective harvesting and honey processed coffees to differentiate itself from the production of fully washed processed coffees from its neighbors. The incredible clean cup obtained is the result of many years of work. Salvador works with his wife Esperanza and they raise their five children. He is in the fields, she manages the home, processes and drying. They are partner producers of Cafeologo since 2010, they were the first to produce specialty coffee in Chiapas.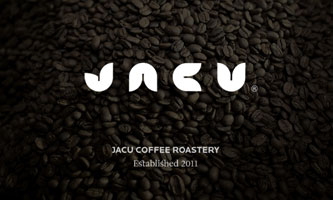 Jacu
Location: Ålesund, Norway
Established: 2011
Roaster: Loring Kestrel 35
Social: @jacucoffeeroastery
Jacu was established in 2011 in Ålesund. With a background in art and design, Oliver and Anne Birte moved home to Western Norway. At the same time, Gunnar had become very interested in coffee and coffee roasting. Together, these three established a small roastery in their hometown.
The roastery has been in operation for 9 years and has established itself in the middle of the city in a closed power station. Jacu roasts their coffee using a Loring kestrel s35.
The roastery supplies coffee to shops and cafes throughout Norway and a few countries abroad.
Jacu's primary focus is on coffee production and quality, occasionally however, renowned artists exhibit in the roastery and every Friday from 10-13 is open to the public to take a tour and taste the week's production.