This month is a special one for KaffeBox. We deviate from our standard source of Scandinavian roasters in March for the WildCard roaster. Have you tasted the raspberry notes in your cup of Kamiro yet?
Audun Sørbotten of Audun Coffee began his roasting career with the well-known Norwegian coffee roasters Solberg & Hansen. After 8 years with them, he headed off to begin his own roasting business in Poland.
One of his crowning achievements includes winning the 2015 World Coffee Roasting Championship. The competition is divided into three stages: the competitor's ability to evaluate green coffee, the competitor's roast profile of said coffee, and the cup quality of coffee that is eventually roasted.
We interviewed Audun via email to discuss how he approaches coffee. The interview has been edited for length and clarity.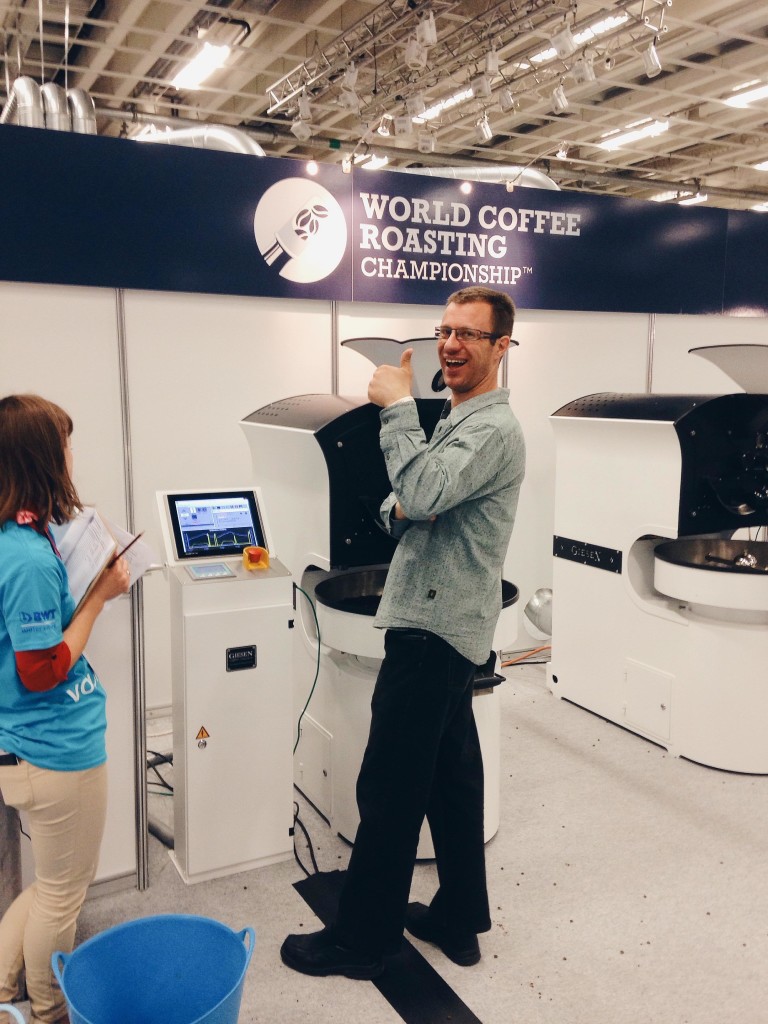 In a few words, describe your roasting style
Audun Sørbotten (AS): Roast style is the most important thing for a coffee roaster to have opinions about. Every roaster has a different approach, and this makes the roast style equally important as the beans themselves! I feel lucky being an independent roaster. I can decide myself with every coffee what I want to highlight in it. Every coffee is a challenge, because you need to decide which amount of the coffee character -fruit, berry etc.- you want to balance with brightness and liveliness in the coffee. You cannot have the same way of thinking with every coffee type. It´s then hard to describe my own roast style, without saying all the obvious things everyone does (Like: I find the unique character of the bean, and I make it super sweet, etc.etc.bla.bla.). At least, I recognize my own style when I taste it next to other coffees. It is a lot about how the different attributes of the coffee balances with each other. I have spent a lot of time tasting all coffee there is, and finding my own preferences.
How has your time at Solberg & Hansen influenced your current roasting style & how have you changed since then?
AS: Well, my roast style is very much like the Solberg & Hansen style. They have a very strong and professional way of working with coffee. I was myself a part in maintaining their style and developing it in a certain direction together with the whole team there. Today, I have my own style with espresso roasts that is a little bit different from what I was used to at Solberg & Hansen. With filter coffees, most modern roasteries try to go as light as possible while trying not to lose good flavors or getting harsh ones. With espresso, I´m not at all trying to push towards lighter roasts. When it comes to espresso I´m actually a bit…conservative!!
What sets you apart from other local roasters?
AS: Poland has a lot of good coffee now, and every roastery in the market does a good job with, of course, different roast styles. I taste their coffees from time to time, just to know where I am in the market. I have a more narrow, specified product range, than most roasteries. I buy 90% of my coffees from the same supplier (Nordic Approach). That makes my coffees very recognizable.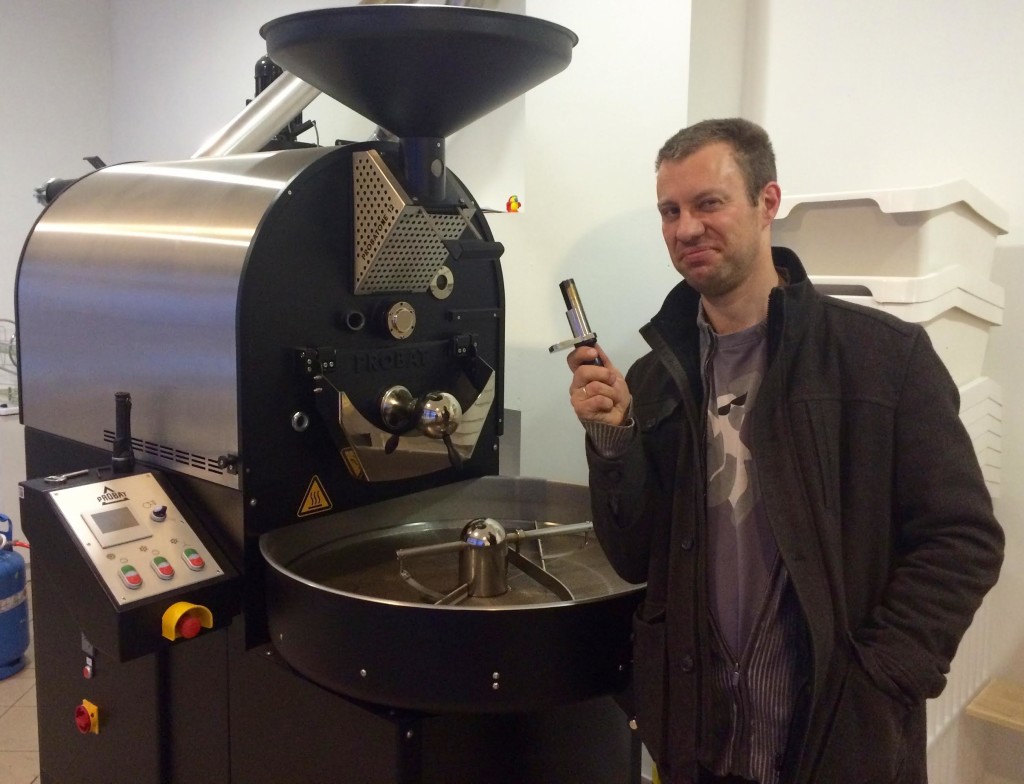 What is the one item or step you think home brewers forget about when making coffee?
AS: Home brewers are very good today, and there is a lot of tremendous talent out there. So there is only one important thing: Try to serve coffee in a non-geeky way to non-geeks. They will quietly be even more impressed.
Note: Audun provided us with a non-geeky brew recipe, posted at the end of this interview.
What are the next steps for you?
AS: Well, I just figured out that I´m actually making a living from roasting coffee, which is my passion. When I recover from this shock, I´ll come up with some clever new direction. I did everything right so far, so all my pre-startup thinking was actually good. If I follow my good instincts for coffee, I will probably do well.
How do you see the coffee industry changing in the next 5 years?
AS: This is a wrong prediction, I know. But this will happen: People will start loving their local, independent cafe so much that the café chains will shrink and wither. There will be so much good coffee in every small cafe when many, many roasteries have learned to buy great coffee and roast it properly. Yep!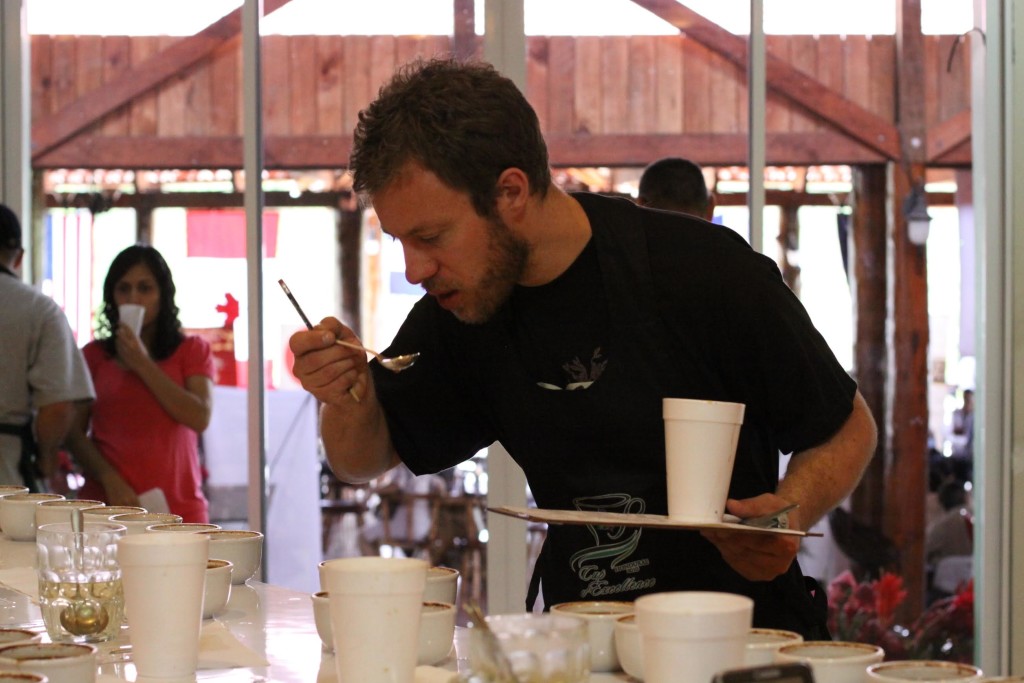 You never know what the future will bring. Thank you to Audun for setting time aside to be interviewed. Our subscribers are already very excited to be drinking the coffee. We hope you enjoy the Norwegian connection in this month's box!
French Press Recipe
Audun recommends this particular recipe for the press pot (French press), saying that it results in "a VERY clean cup of French press coffee."
62 g/l, preheat the pot

Pour when the water is around 96 degrees (or 1 minute after the water boils)

Use the plunger to keep the wet grounds a centimeter under the water.

After 4 minutes, push quickly down a few centimeters, and take the plunger away (or leave it above the water).

Wait 1-2 minutes, and then plunge slowly.

Wait another minute or more. Pour gently into cups.
March's KaffeBox includes:
[Filter] Patrimonio Pijao from Planadas, Colombia: heavy, savory, tropical fruit

[Filter] Kamiro from Nyamagabe, Rwanda: sweet, delicate, raspberry juiciness
Images are courtesy of Audun Coffee.
Connect with Audun Coffee on Instagram @audun_coffee and Twitter @auduncoffee.
Connect with KaffeBox on Instagram, Facebook, and Twitter @KaffeBox. Be sure to tag your photos with #kaffebox. Enjoy your coffee!