Specialty Coffee Advent Calendar – 2021
Dec 12
Jairo Arcila
Producer: Jairo Arcila
Origin: Quindio, Colombia
Roaster: Langøra Kaffebrenneri
Cultivar: Tabi
Process: Natural
Altitude: 1400-1450 masl
Taste Profile: Cherry, grapefruit, apricot
Roast Date: 15.11.2021
Jairo Arcila is a third generation coffee grower in Quindio, Colombia. Married to Luz Helena Salazar they had two children together: Carlos and Felipe Arcila, the co-founders of Cofinet. Jairo's first job was at Colombia's second-largest exporter as their Mill Manager. And continued to work there for over 40 years until his retirement in 2019.
Jairo bought his first coffee farm, Finca La Esmeralda in 1987, where he planted his first Caturra lot. He was fortunate enough to earn money by producing coffee while also working full time for the local exporter. Using his savings Jairo slowly managed to purchase five additional farms. First Villarazo, then Mazatlan, Santa Monica, Maracay and Buenos Aires.

THE PROCESS:
This coffee is picked and hand sorted at Jairo's farm in Armenia, Quindio. Later transporter to Cofinet's processing station (500m away) where it was dry fermented for 16 hours. Later, cherries are floated for the second time and placed in parabolic dryers to ideal moisture content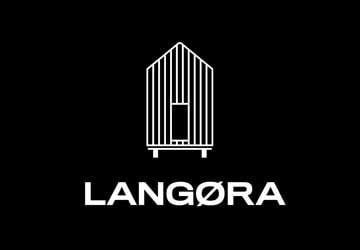 Langøra Kaffebrenneri
Langøra Coffee Roasters are based in a little red ' Stabbur ', a traditional storehouse at Hjelseng Farm in Stjørdal, Norway. We select and purchase traceable speciality coffees, in season, with characteristic flavour profiles that excite us.

The quality of coffee depends on factors such as region, terroir, variety and processing. Together they contribute to form each coffee's unique flavour. Through the roasting process the team at Langøra wish to highlight these characteristics, so that the natural flavours and aromas of the coffee are preserved.
Loved this coffee?