Specialty Coffee Advent Calendar – 2018
🎇 Dec 24 🎇
Esmeralda Geisha
Producer: Hacienda La Esmeralda
Origin: Boquete, Panama
Roaster: KAFFA
Cultivar:  Geisha
Process: Washed
Harvest: January – April 2018
Altitude: 1600-1800 masl
Taste Profile: Extremely floral and elegant coffee with flavors of black tea, jasmin and bergamot
Roast Date: 03.12.18
At Hacienda La Esmeralda, the Peterson Geisha family grows and processes at 1500-1800 moh. They sort all the coffee in different lots and this lot comes from Esmeralda's Private Collection, which was grown at 1600 – 1800 moh. The soil is mineral rich volcanic soil and the coffee bushes get good shade from large Guava trees.
The siblings Daniel and Rachel Peterson are the third generation of Swedish-Americans in Boquete. They started Hacienda La Esmeralda about 18 years ago being unaware of what wonderful treasures were found there. In 2008, they decided to start holding private auctions of the exclusive Geisha species.
This is an exceptional coffee from particularly good coffee farmers! And to say it bluntly: This is now the world's most famous coffee shop, with the world's most premium coffee. At the risk of sounding smug, well, KAFFA has been purchasing from the Petersons first, and, at the time, the only European coffee purchaser to do so. Geisha appears to be available "everywhere", but in reality there are not many bags of this coffee available, and the vast majority are sold to the United States and Japan.
Boquete is located near the Cordillera Central mountain range, stretching from Costa Rica to the east and across all parts of Panama. The mountain range forms a marked climatic distinction between the Atlantic coast in the north – with the presence of cold wind and rain, and the south side facing the Pacific Ocean with drier and warmer conditions. One area has drought for 9 months another one only has 3. Kaffeteiger can receive from 1500 mm to 5000 mm rain per year! There is a height difference of several hundred meters. All of these factors affect the growth of coffee bushes, the maturing process of coffee, and the complexity of coffee, which allows continuous harvesting from December to May.
.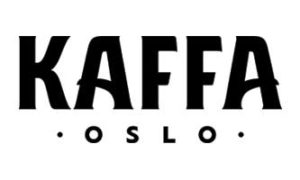 KAFFA
Location: Oslo, Norway
Established: 2005
Roaster: Probat UG45
Social: @kaffa_oslo
Robert William Kallhovd Thoresen came to Norway, having worked as an architect in San Francisco, with a dream of creating something that meant something to people. It all started with a small coffee shop at St.Hanshaugen, which opened in 1997. With a small team, Java Espressobar and Kaffeforretning quickly established itself as one of the city's best coffee bars and is a regular stop for many of the city's residents. The focus of Java has always been quality down to the finest details – on the drinks, the atmosphere, the interior design, and not least, the raw materials.
The desire to make the best coffee has been the driving force ever since 2001 when Mocca Kaffebar and Brenneri were first opened. A bar and micro-roastery at Briskeby. Robert William teamed up with Trish Rothgeb and together they formed the basis for what would be KAFFA's brand style and taste profile.
KAFFA first started in a small room on Filipstadkaia in 2005 before moving to our premises at Ryen a couple of years later. In order to make a wonderful cup of coffee, good brewing routines and a good roast are necessary, but the most essential ingredient is to have a great coffee beans. In order to offer traceable and amazing coffee, Robert William and Bjørnar, former roaster at KAFFA, started Collaborative Coffee Source, who purchases and distributes green coffee and supplies coffee to roasters around the world. In addition, we have a KAFFA store that imports and distributes Hario, Chemex and Baratza in Europe.
Today, KAFFA is a company with a team of 10 people. Our coffee roasters, Trude, Philip and James work closely with our quality control, Q-degree Michelle. They ensure that all coffee out to our customers is of the highest quality and constantly work to improve our products. Our sales team is constantly working to ensure that all our customers are closely monitored.