Specialty Coffee Advent Calendar
Dec 6, 2017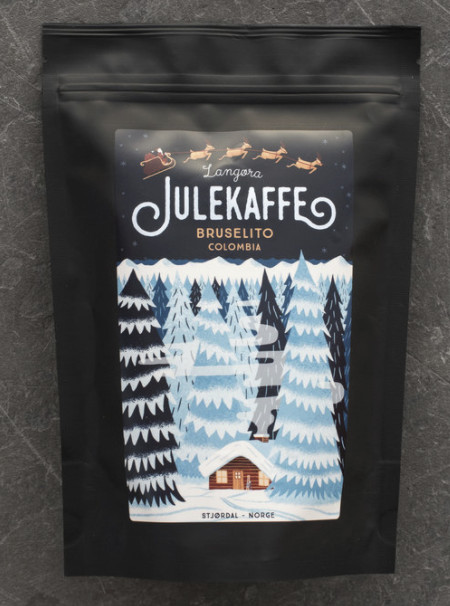 Producer: Cadefihuila cooperative
Origin: Pitalito, Huila, Colombia
Roaster: Langøra Kaffe
Cultivar: Colombia, Caturra & Catuaí
Process: Washed
Altitude: 1600-2000 masl
Taste Profile: Velvety coffee that is sweet, floral and balanced
Roast Date: 17.11.17
This coffee is a blend of different micro lots from Bruselas and Pitalito, in the Huila region, southwest part of the country. Here, small farmers grow fantastic small-scale coffee, which usually does not reach the larger market. Our importer Nordic Approach has slectively chosen different micro lots from various small producers in the cooperative Cadefihuila. These coffees are blended together to represent a taste of the best the region has to offer. Bruselito # 1 is a wonderful example of this: a velvety coffee that is sweet, floral and balanced. Perfect for long breakfasts in the dark or after a tasty Christmas meal.
Langøra Kaffe

Langøra Coffee Roasters are based in a little red ' Stabbur ', a traditional storehouse at Hjelseng Farm in Stjørdal, Norway. We select and purchase traceable speciality coffees, in season, with characteristic flavo
ur profiles that excite us.
The quality of coffee depends on factors such as region, terroir, variety and processing. Together they contribute to form each coffee's unique flavour. Through the roasting process the team at Langøra wish to highlight these characteristics, so that the natural flavours and aromas of the coffee are preserved.