Specialty Coffee Advent Calendar – 2019
✨ Dec 24 ✨
Takesi Geisha
Producer: Iturralde Family
Origin: Yanacachi, Bolivia
Roaster: Coffee Collective
Cultivar: Geisha
Process: Washed
Altitude: 1700-2600 masl
Taste Profile: Super intense and complex aroma. Clean, eelicate and honey-sweet acidity. Apricot, jasmine and bergamotte.
Roast Date: 28.11.19
The Andes are incredible steep and between the narrow roads you'll find Takesi. The farm is situated along the hillside in a valley 1,700 to 2,600 metres above sea level which not only makes it beautiful, but it also makes you realise how challenging it can be, to grow coffee in this type of terrain.
Walking the soil at Takesi, it feels soft and bouncy, and what really sets Takesi apart from other farms is the 1,5-meter layer of humus on the mountainside, which is partially decomposed organic matter. This soil is very unique and provides nourishment to the coffee trees, and can be one of the reasons, the leaves are so thick and the coffee so complex
The Geisha has been processed by the classic washed method. Takesi has chosen to go back to this method using fermentation instead of the mechanical demucilator to remove the mucilage from the coffee beans. Despite finding the mechanical demucilator consistent, the fermentation gives a higher quality with low oscillations. It put emphasis on the acidity of the coffee adding an elegant refreshing character to the intense floral aromas of their Geisha coffee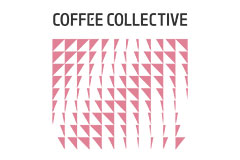 Coffee Collective
Location: Copenhagen, Denmark
Established: 2007
Roaster: Loring 30kg
Social: @coffeecollectif
Creating the best coffee experiences in the world while helping farmers achieve more value is what drives us. We roast daily and focus on sustainability from seed to cup.
Besides the three owners, we have a team of eleven employees working at our headquarters at Godthåbsvej.
At Godthåbsvej you can also find our roastery and one of our four coffee shops.
Our barista group is a blend of various nationalities of coffee enthusiasts and true customer service professionals. Also, we are lucky to have several champions of national and international coffee competitions in our team. What unites all of us are mutual ethical values and thirst for a quality product and great flavour.
One of our core values is being transparent in the work we do. We have traded coffee directly from farmers since 2008. And several times a year, we visit the farmers we work with in the origin. Learn more about our relationship with the farmers and our origin trips in our Stories.