Specialty Coffee Advent Calendar – 2021
Dec 10
Los Pirineos
Producer: The Baraona Family
Origin: Usulutan, El Salvador
Roaster: La Cabra
Cultivar: Pacamara
Process: Semi-carbonic macertaion
Altitude: 1200-1550 masl
Taste Profile: A transparent representation of the Pacamara varietal, with floral aromas followed by rich and juicy orange in the cup.
Roast Date: 11.11.2021
The Los Pirineos farm has been in the Baraona family for 135 years. The farm is named for the Pyrenees mountain range that separates France and Spain; the Baraonas thought the landscape was very similar. The family ran the coffee farms for generations, and they were a fairly steady source of income until the brutal Salvadoran Civil war forced the family to leave their land for 12 years between 1980 and 1992. During this period they lost 90% of their land. Gilberto Baraona was the only cousin that returned to the farms in 1992, against the wishes of his grandparents, who wanted their descendants to avoid the hardship they had been through during their time producing coffee. From this point on, fourth-generation coffee producer Gilberto sought to rebuild and refocus efforts on the farm.
The family now owns and runs 5 farms, a coffee milling and exporting company, and a company who builds mills for other farmers. Since Gilberto's tragic death last year due to Covid-19, the company has been run by his children, Diego and Fabiola. The family's farms are all located between 1200 and 1550 masl on the Tecapa volcano, just outside the town of Berlin in the Usulutan region of south-eastern El Salvador. Los Pirineos is the flagship of the project, with the highest altitude and widest selection of varietals, many rather rare. They specialise in Bourbon and Pacamara, and own some of the oldest heirloom Bourbon varietals still existing in El Salvador. The varietal garden is home to more than 17 varietals, and is a World Coffee Research accredited centre for testing experimental new varietals, and for genetic blueprints for iconic varietals such as the Bourbon and Pacamara.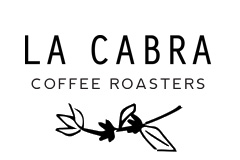 La Cabra
We believe specialty coffee is not about the grand gestures, but about small and beautiful things done well. Whether it is a heavy sweet natural Brazilian or a crisp acidic washed Yirgacheffe from Ethiopia, we will always aim for brightness. We can do this because we are choosing to roast only the best coffees available to us, and this is a long journey, one we are honored to be taking part in. We're combining the knowledge of producers, agronomists, chemists, engineers, roasters and bariasts to innovate and understand the complexity of coffee. The purpose is that, when you drink the right cup of coffee you can taste that it took an insatiable curiosity and the uttermost passion in the making. Roasting should be done in the slightest and should serve only to reveal and brighten up the characteristics of the coffee varietal we are working with.
La Cabra Coffee is an award-winning micro roastery in Aarhus, Denmark. Home of five national champions.
Loved this coffee?