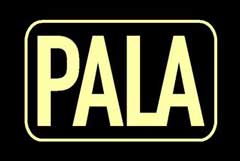 Pala Kaffebrenneri
Location: Trondheim, Norway
Established: 2018
Roaster: Diedrich IR-12
Social: @palacoffee
Web: Pala.no
Idar Ellingsen has worked with speciality coffees since 2005. He worked as a full time barista and coffee shop manager until 2014 when he started roasting and consulting. He was the head roaster and QC-manager for J&S and Langøra, before he finally started his own roastery: Pala, in January 2018. He is also a certified Q-grader and two times Norwegian cupping champion, with a handful of top 3 placements in various coffee competitions, including the Norwegian coffee roasting championship this year where he placed 2nd.
Idars favourite coffees often come from Colombia or Kenya.
When Idar is not doing coffee stuff, he likes woodworking and hiking in the mountains.