Specialty Coffee Advent Calendar – 2019
Dec 18
Julekaffe Thiururi AA
Producer: Komothai FCS
Origin: Aberdare mountains, Kiambu, kenya
Roaster: Lippe
Cultivar: SL-34, SL-28
Process: Washed
Altitude: 1800 masl
Taste Profile: Black currants and plums. Juicy mouthfeel and great structure with citrus-like acidity that characterizes our selected AA from Kenya
Roast Date: 03.12.19
Komothai Farmers Cooperative consists of over 730 coffee farmers who delivery their coffee to the Gathuruini washing station. The coffee is fermented for 24-48 hours then dried on raised african beds for 8-14 days.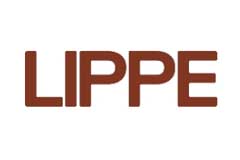 Lippe
Location: Oslo, Norway
Established: 2008
Roaster: Loring 70kg
Social: @Lippekaffe
LIPPE is a small coffee roastery focusing on the raw product, roasting process and knowledge. LIPPE is developed by Pia and Alexander von der Lippe who both have backgrounds in chemistry and biology. By understanding the basic biological and chemical processes from coffee cherry to roasted coffee, LIPPE is able to offer an excellent product processed under optimal conditions. The customer can be assured that coffee from LIPPE upholds the same high quality and taste profile over time.