Specialty Coffee Advent Calendar – 2019
Dec 1
Adola
Producer: Adola washing station, Aferara small holders
Origin: Aferara, Ethiopia
Roaster: Talormade
Cultivar:  Heirloom
Process: Washed
Harvest: 2019
Altitude: 2100 masl
Taste Profile:Sweet and floral, hints of chocolate, apple, lemongrass, lime and good sugars in the finish
Roast Date: 14.11.19
Adola Washing Station
The washing station is surrounded by a governmental forest reserve. The process for washed coffees is traditional, with wet fermentation, grading in channels by water and drying on raised beds. This coffee shines with unique character. The producer, Israel Degfa, has invested in both supporting local farmers and their communities, and in post-harvest development and quality control.
Adola is a privately owned communal wetmill in Aferara kebele. It is a big site but despite the size, they have proved that if you make the right selection at this stage, you can produce outstanding coffee. It works as the homebase for two other sites we work with in the area from the same producer, Uraga and Anasora. They have invested in a comfortable guest house and a professional cupping lab. This is rare in Ethiopia. They have a separate and designated drying space for the higher quality and experimental lots. They also have a small dry mill for naturals and new warehouses for parchment. The producer, Israel Degfa, have also invested in a local school in the nearby village.
Surrounded by green and lush forest. Dramatic topography and huge mountains. Adola is a big site with over 300 drying beds. Different coffee processing trials, honeys, naturals, density sorting. It is a Governmental reserved forest.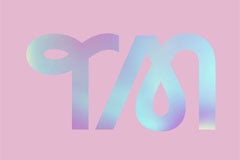 Talor Made
Quality, kindness, transparency, fun and deliciousness. That's what Talormade does.Talor Made is the newest roaster in this year's coffee advent calendar, but Talor is certainly not new to the coffee industry.In 2012 Talor moved to Oslo to work for Tim Wendelboe and soon had the position of head roasters at one of the best and well known roasteries in the world.Talor has since ventured out on her own in an adventure filled with scrumptious donuts and extremely tasty coffee.
http://www.talormade.no